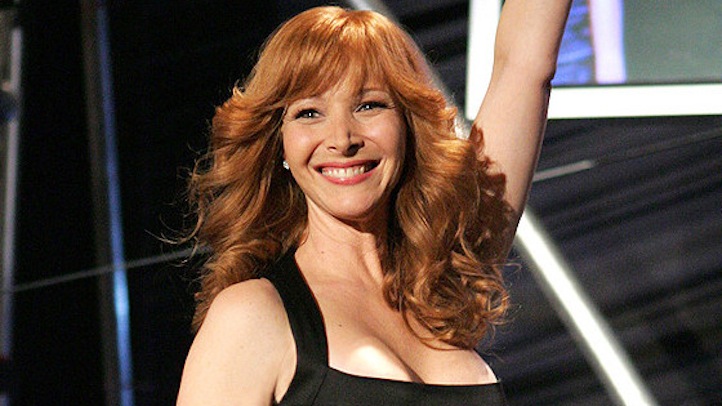 We all make mistakes, even Lorne Michaels.
The "SNL" boss recently opened up to The Hollywood Reporter about the past forty years of the hit NBC sketch show and revealed that he has a few regrets in terms of a few stars he rejected from the cast, including one very good "Friend."
"Lisa Kudrow gave a brilliant audition," Michaels told THR, "but it was at the time when it was Jan Hooks and Nora [Dunn]."
U.S. & World
News from around the country and around the globe
Kudrow, who auditioned in 1985 along with Kathy Griffin and Julia Sweeney, who was eventually hired, went on to have a perfectly successful career, starring on what many consider to be one of the greatest sitcoms of all time and producing and starring in a couple of her own shows including HBO's "The Comeback" and Showtime's "Web Therapy." Still, we can only imagine what an "SNL" cast that included her would have looked like.
She also wasn't the only regret that Michaels claims to have.
"Stephen Colbert and Steve Carell auditioned," Michaels said, "There were lots of people you'd see how brilliant they were, but you knew on some level it wasn't going to work."
NEWS: Check out the insane cast list for "SNL's" 40th anniversary special
While Colbert and Carell both eventually found their own success outside of "SNL," they were actually still involved in the show for many years. Colbert worked as a freelance writer alongside Robert Smigel, and he and Carell provided the voices for the two main characters in the "Ambiguously Gay Duo" cartoons that ran sporadically on "SNL" from 1996 to 2011.
Perhaps the most puzzling rejection went to Jim Carrey, who also tried out in 1985 before he was cast on "In Living Color," but Michaels has an excuse for that one.
"I wasn't at Jim Carrey's audition, but somebody there said, 'I don't think Lorne would like it,' and they were probably wrong, but it doesn't matter. Or maybe they were right - who knows? No one gets it all right."
Carrey, meanwhile, has done just fine for himself and did eventually get to host "SNL" a few times. He's even scheduled to appear on the 40th anniversary special, which airs on February 15th at 8 p.m. on NBC.
(E! and NBC are both part of the NBCUniversal family.)
Copyright E! Online