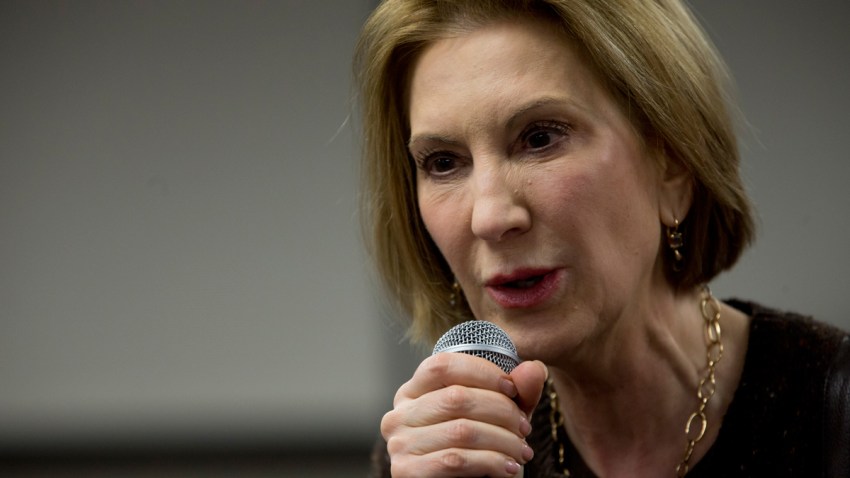 Carly Fiorina told a crowd of supporters on Saturday morning that "the game is rigged," assailing ABC News for not inviting her onto Saturday's GOP debate stage because of her low polling numbers nationally, NBC News reported.
"Sorry, I thought votes counted in elections. Sorry, I thought delegates counted in elections," Fiorina said during a campaign town hall in Goffstown, adding that she "will go all the way to Cleveland," referencing the site of the Republican National Convention this summer.
ABC News announced on Thursday that Fiorina - who is garnering roughly two percent of support, nationally, in polling averages - was not invited to participate in the final debate before Tuesday's primary in New Hampshire. The former Hewlett-Packard CEO called ABC the "Anybody But Carly" network.