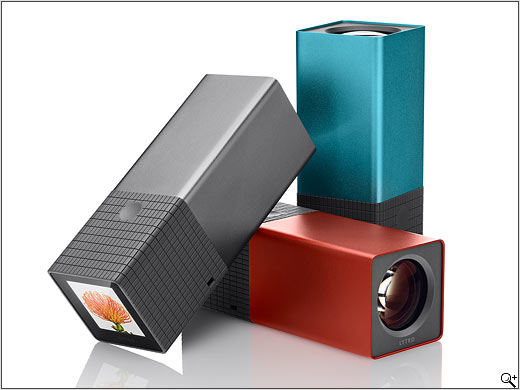 It's the closest thing to an Apple product that's not made by Apple.
High praise, and when it comes to design and function (not to mention secrecy), it's well deserved. The new, finally shown off Lytro camera is Apple-like in that it's very small, simple to use, and it does some truly mind-blowing stuff.
You may have already seen stories about how the Lytro allows you to change the focus of its photographs after they're taken. This alone was cool - now, Lytro has taken the wraps off the camera itself. If you've covered Apple as long as I have, it's hard not to make a quick (and yeah, probably kind of lazy on my part) comparison between the new camera, and the iPod and iPhones.
U.S. & World
News from around the country and around the globe
In a touch worthy of Apple and Jack Dorsey's Square, Lytro has kep the camera deceptively simple to the consumer. There are three models to choose from, starting at $399, and going up if you buy one with more storage. And, they come in colors. Sound familiar?
This is the camera Apple would make, if it made a camera.
Now, it is expensive, espcially if you consider how easy it is to take a pretty darn good picture with whatever you already have in your pocket or purse. But if you're willing to pay extra, the re-focus feature will have you playing around for hours. It's really something cool to see.
The Lytro goes on sale starting now. You'll be able to actually get your hands on one early in 2012.
See? Still some mystery left. Very Apple-like.
No mystery here. Scott can be found on Twitter: @scottbudman