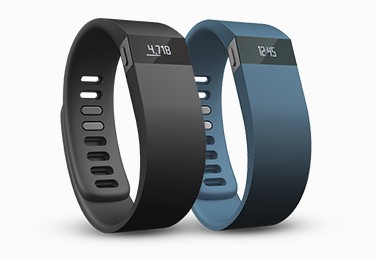 Fitbit, a San Francisco startup that creates wristbands so users can track their activity and sleep, has decided to recall one of their products after users complained of blisters and rashes.
In an open letter, Fitbit chief executive James Park apologized for the problem affecting the Fitbit Force and said the company has been investigating the cause. From his letter:
All Force materials are commonly used in consumer products. However, some users may be reacting to the nickel present in the surgical grade stainless steel used in the device. Other users are likely experiencing an allergic reaction to the materials used in the strap or the adhesives used to assemble the product.
U.S. & World
News from around the country and around the globe
Park said that Fitbit would no longer sell the Force product. "We . . . have decided to conduct a voluntary recall. We are offering a refund directly to consumers for full retail price." Users can also visit a company website to get a refund.
The problem started going public last month when the Consumerist posted about users complaining about blisters and rashes on the Fitbit forums after using the $129 Force.
At least one woman with a blistered wrist declined a financial settlement from the company, according to the Wall Street Journal. "To me the point is that it shouldn't be sold anymore," Kim Reichelt, a management consultant in Wayland, Mass., told the WSJ. "It looked like I had been in [an] industrial accident."
It seems Fitbit did the only thing it could do when faced with possible lawsuits, recall the products and create -- or at least try to create -- a less allergenic device.