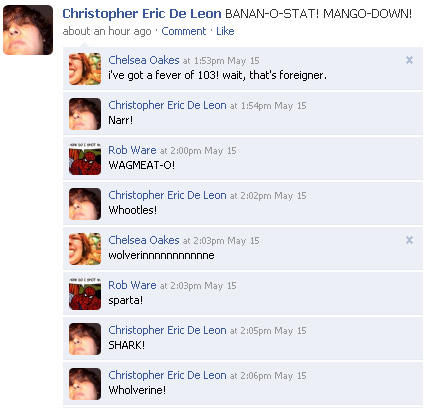 There will be free Facebook access on planes across the country in February, thanks to a promotion between an in-flight Internet provider and the Ford Motor Company.
At 10,000 feet, passengers will be able to log on to any Wi-Fi enabled smartphone, laptop or PDA and change their Facebook status or check in with friends all at no cost, Gogo Inflight Internet announced today. The free access exists only on AirTran Airways, Alaska Airlines, American Airlines, Delta Air Lines, United Airlines, US Airways and Virgin America.
Once it's safe to use electronic devices, passengers can go to the Gogo wireless network, open a Web browser and click on the Ford/Facebook banner. According to Gogo's parent company Aircell, the social network is the most-visited site by its customers.
U.S. & World
News from around the country and around the globe
Usual costs for in-flight Internet access at Gogo range from $4.95 for 90 minutes to $12.95 for three hours per flight.
"Facebook is about staying connected and it's very cool that people will be able to continue to do that at 30,000 feet and for free," a spokeswoman from Facebook said in a released statement.
Alex Hultgren, Ford's digital media manager said that the company sees "social media as an ideal platform for conversation and the sharing of videos and photos."