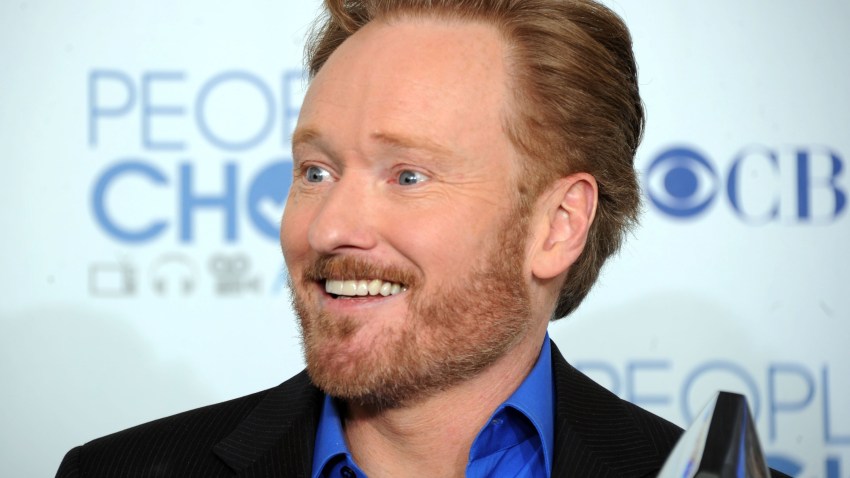 Some TV stars have learned that to giving the people what they want can result in some off-kilter encounters.
PopcornBiz asked some of the winners of the 2011 People's Choice Awards – the only Hollywood congratu-fest voted on by the fans – to recall some choice recent encounters with the fans that love them. Our favorite answers:
Conan O'Brien (Favorite Talk Show Host): When I was on tour I went all across the country and met all these die-hard fans. I did a show in venues—32 city tour—really young, excited fans and probably the weirdest thing that happened to me was one of the fans—I'm getting in the car afterwards in the van and people are taking pictures and trying to get autographs, and someone shoved a copy of my college thesis into my hands, which I haven't seen this since 1985. It was about William Faulkner and Flannery O'Connor and literature of the old South. I haven't looked at that thesis since, and this is someone who I think went all the way to Cambridge Mass. and found it, made a copy, and brought it to the show hoping to see me and give it to me. When a fan is giving you your college thesis, you've really made it in this business.
U.S. & World
News from around the country and around the globe
Jane Lynch (Favorite TV Drama Actor – "Glee"): Everybody seems to be from New Zealand. Everybody that stops me in a restaurant – and they think that's their excuse that they can stop me as I'm shoving food down my gullet. 'I'm from New Zealand!' It happens almost every day. [Apparently] Glee is huge in Australia. For what I understand, for the pilot, fifty percent of the televisions that were on in the country of Australia were on "Glee."
Lisa Edelstein (Favorite TV Drama Actress – "House"): One woman asked me if I wore aging makeup and a fat suit on television. I thought that was a really great question. Which the answer is 'No' to both. She didn't ask. She insisted.