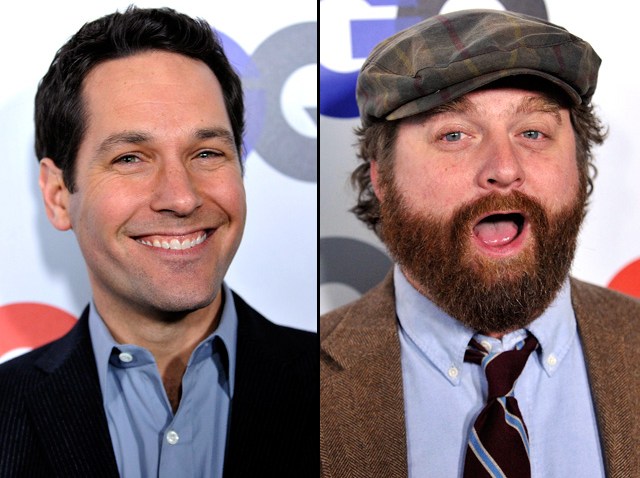 "Dinner for Schmucks" isn't due out for another six months, but two of the film's stars are already looking to work together on a new comedy.
"Will," based on a pitch by comedian Dmitri Martin, is about a world in which the lives of Paul Rudd and others are scripted, a la, "Stranger Than Fiction," by folks in heaven, according to The Hollywood Reporter. The story follows what happens when Zack Galifianakis decides he's no longer interested in drafting Rudd's life.
It's a minor miracle that Galifianakis' brand of humor, a brilliant blend of high brow/low brow, has found an audience. But between his breakout role in "The Hangover" and his part on HBO's "Bored to Death" (which got better and better as the first season wore on -- and high five to Ted Danson, by the way), Galifianakis has arrived.
U.S. & World
News from around the country and around the globe
In case you've missed it, "Schmucks" (even money says this title gets changed before release) is a remake of the French classic, "The Dinner Game," about a group of businessmen who have a regular dinner where they each try to bring the most obnoxious loser they can find. Kind of an all-male "Dogfight," if you will. In the new American version, Rudd is one of the suits and Steve Carell is his "schmuck."