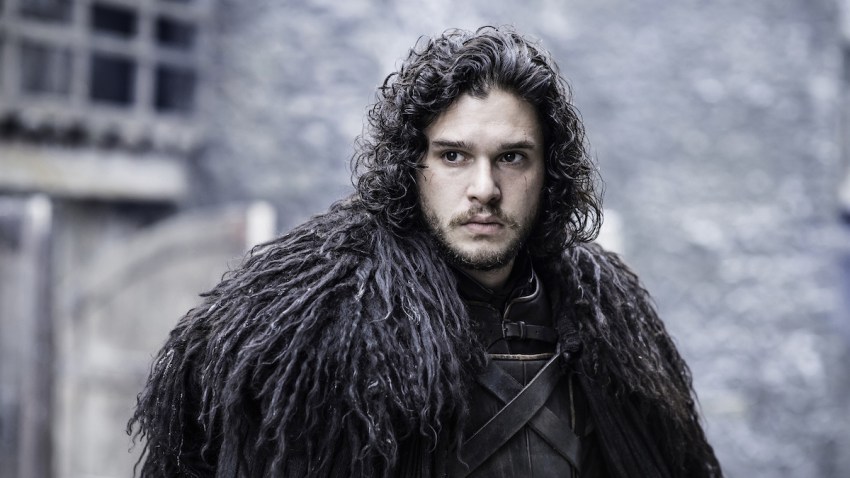 You can have your cable records, "Fear The Walking Dead," because "Game of Thrones" is busy breaking world records. No, it's not for the most amount of fan theories about the status of Jon Snow (Kit Harington), the hit HBO series has entered the Guinness World Records 2016 edition, adding another title besides "Most Pirated TV Program": "Largest TV drama simulcast."
The season five premiere of "Game of Thrones" was broadcast in 173 countries at the same time in an attempt to thwart piracy. "GoT" dethroned previous record holder "CSI" by two countries. "CSI's" record was set just five weeks earlier. Sorry, Grissom. Maybe the series finale movies airing this September can get the CBS drama back into the books.
CLICK: HBO boss makes bold declaration about Jon Snow
"So pleased for 'Game of Thrones' to be a part of Guinness World Records, I'm not going to tell my step brother as he gets the book every year for Christmas," Maisie Williams, that's Arya Stark to you, said in a statement. "I can't wait to see the look on his face!"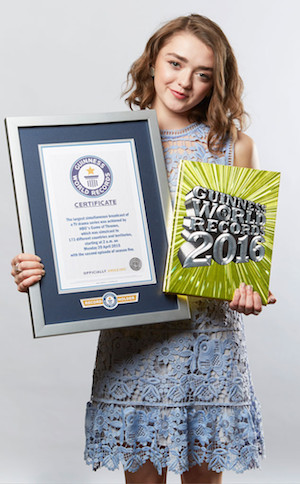 NBC's "The Voice" also achieved a world record by being the most-tweeted TV series in one minute. The singing competition generated 310,000 tweets across the United States in 60 seconds on May 13, 2014 wit the Instant Save.
U.S. & World
News from around the country and around the globe
Other Hollywood-related records include Sandra Bullock having the highest annual earning for an actress, Brad Pitt being named the most bankable Hollywood actor, "House of Cards" being the first major series to premiere on an online streaming service and first web-only series to win an Emmy and "The Simpsons" for having the longest uninterrupted broadcast of a TV franchise when every episode aired from August 21-September 1, 2014.
Copyright E! Online