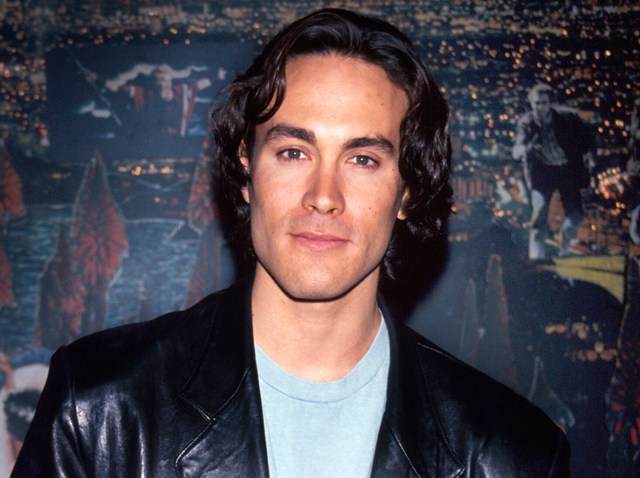 I saw some of "The Crow" on cable the other day, and I was surprised at how dated it looked. It was made just 16 years ago. I swear it was only yesterday I was screaming along with Stone Temple Pilots' "Big Empty" in my grandma's Oldsmobile. But anyway, that movie remains more notable for the strange circumstances surrounding star Brandon Lee's on-set death than the movie itself. Which is perhaps the reason why director Stephen Norrington ("Blade") has decided to remake the movie. And now producer Edward Pressman has given MTV more details about the upcoming production.
According to Pressman, Norrington's screenplay is finished and, apparently, "terrific." After collaborating on some illustrations with "Avatar" production designer Rob Stromberg — illustrations that are "quite different from Alex Proyas' approach with the original 'Crow,'" Pressman said — Norrington's vision is inching much closer to reality, with casting announcements on the way and filming beginning this year.

"[We've got an offer out] to a major actor and things are moving ahead very aggressively, with the aim of doing the film this year," Pressman told MTV News…

"The setting is the southwest — the Mexico/Arizona area — and an urban [setting], Detroit or Pittsburgh or something like that," he described. "There are two locations that the film is set. Its initial platform is in the southwest and then it moves to the big city in the north, middle or eastern America, and then back."

That sandwich of settings is part of what distinguishes this "Crow" from previous visions, as is Norrington's treatment of the "Crow" mythology. "The Crow itself is a creature in this movie — it's not just a bird," said the producer. "It's got a personality and a character. Not like Godzilla exactly, but it's very different [and has] a more active role in the story."
So Pressman has teased us a bit here. The question here is… which "major actor" was offered the role? Was it Robert Pattinson? I bet it was Robert Pattinson. It's so obviously Robert Pattinson. No role is custom-made for teenage heartthrobs quite like the Crow.

There were three crummy sequels made to "The Crow." Each time, the title character was played by someone new: Vincent Perez ("The Crow: City of Angels"), Eric Mabius ("The Crow: Salvation"), and Eddie Furlong ("The Crow, Wicked Prayer," or "Crow 4: Let's Get Silly"). It takes a big man to step into Brandon Lee's shoes. Not only because Lee was a gifted a young actor and the son of an onscreen legend. But also because of the whole "killed by a gun everyone thought had blanks in it" thing. None of the other actors to play The Crow were killed on set. But they did end up making horrible sequels (two of which went straight to DVD), and that may be a worse fate.

This remake promises to be different. It's part of the whole reboot trend currently ravaging Hollywood, and there's little doubt that Heath Ledger's Joker in the "Dark Knight" helped inspire Hollywood to start up "The Crow" once more, what with the "handsome fella in crazy makeup" theme both characters share. It's a worthy story that deserved better than a string of lousy sequels. We'll see if Norrington and his mystery leading man are up to the challenge.