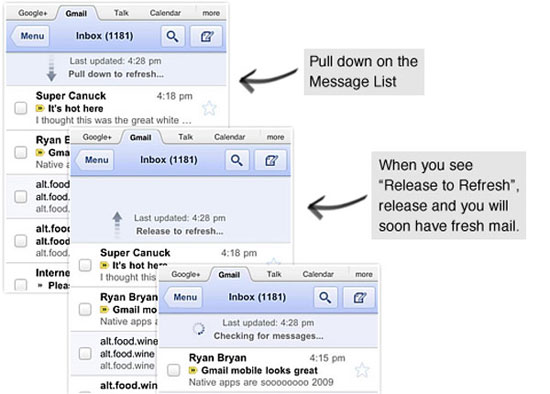 Due to restrictions in the App Store against apps that duplicate the features of Apple's built-in Apps, Google hasn't been allowed to offer up a Gmail app. So instead, they've made the mobile version of Gmail behave as much like an App as they could.
Today, Gmail for Mobile has recieved some nice updates for people who'd like to use it instead of their built-in Mail apps. For one, you can now pull down on your inbox in order to refresh it, just like, say, the Twitter app. It's also updated all of the icons to look snappy on the Retina Display, and some new sliding transitions add to the slickness.
Of course, because it's not a real app you won't get notified when you get a new email. That may be a dealbreaker, but this is still a pretty great alternative to the standard Mail App.
U.S. & World
News from around the country and around the globe
Gmail Blog via Engadget
For the latest tech stories, follow us on Twitter at @dvice
Copyright DVICE - DVICE