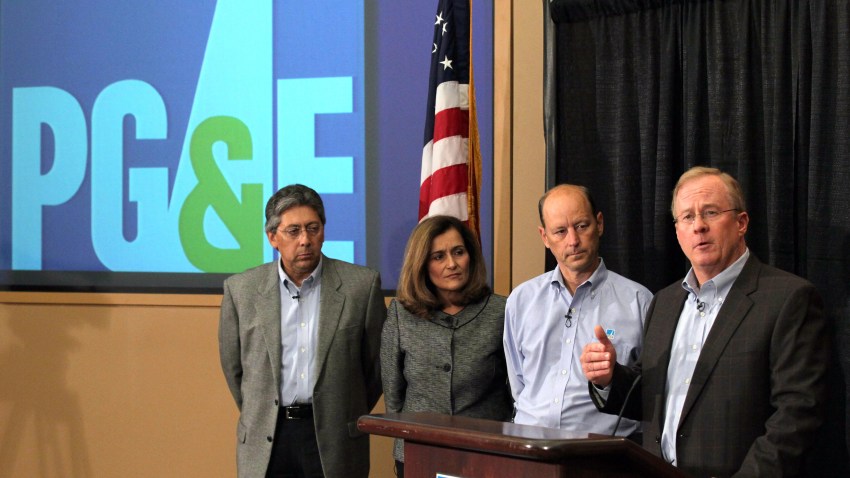 PG&E, the state's largest utility, announced the retirement of its chief executive, Peter Darbee, on Thursday. The only question about the news: what took him so long to leave?
Darbee's record at the utility puts one in mind of the record of recently deposed Los Angeles Dodgers owner Frank McCourt: each man cut corners and spent money in ways that squandered decades of public good will, doing lasting damage to their companies and customers.
Darbee appears to have been a victim of the investigation into the explosion of a gas line in the Bay Area city of San Bruno. That investigation has uncovered shoddy record-keeping and maintenance by PG&E. But the company's missteps run much deeper than that. On the political front, PG&E wasted tens of millions of dollars on a poorly crafted 2010 ballot initiative to protect its own monopoly. The measure lost despite the fact that its opposition had virtually no money. Election results showed that the PG&E measure had done worse in the areas it served than areas it didn't. To know PG&E under Darbee was not to love it.
U.S. & World
News from around the country and around the globe
Consumer activists and even state officials had been urging Darbee's ouster for some time. The California Public Utilities Commission president Michael Peevey released a statement that, in the language of bureaucrats, could be read as a grave dance.
"While obviously the company under his leadership has been responsible for several poor and consequential decisions, Mr. Darbee's commitment to PG&E and its constituents is unquestioned. The CPUC urges the company to return to its roots by hiring the most technically competent person."
Thanks for the memories. And don't bother to turn off the lights. Just be on your way.