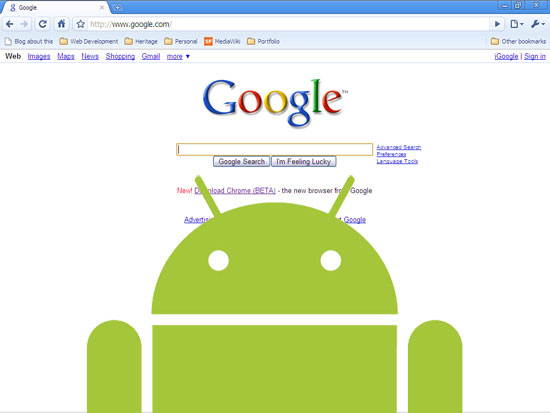 Well, it's about time Google came to its senses and brought Chrome, its powerful and streamlined desktop browser, to its army of Android smartphones. Who wants some Chrome to go?
It's never quite made any sense for Google to manage two separate Web browsers — one for the PC and one for mobile devices. New code on the Chromium Code blog points to Chrome's arrival on Android smartphones very soon.
It's understandable that the two are completely different beasts, but as mobile devices become faster with more cores, more gigahertz, and more RAM, they'll soon be able to run a full-fledged version of Chrome without a stutter.
U.S. & World
News from around the country and around the globe
One could say Android already has Chrome already — Honeycomb-based Android tablets. Yep, if you own one of those, you'll have noticed that the Android browser is skinned to look and feel almost exactly like Chrome on a PC. Coincidence? I doubt it.
When switching from PC to mobile (and vice versa), it's important to maintain a sense of continuity. Google's all about that. Bookmarks, Web history, passwords, etc. should all sync up between each other, so that when I switch devices, I'm always up to date.
But what about screen resolution? Android's generically named default "Browser" is made for mobile because of its limited screen size and resolutions. Chrome on Android would require quite a bit of pinching and zooming. No worries. Those 720p resolution screen smartphones are already on their way.
If nothing else, Chrome's splash on Android will benefit Google's Chrome branding. Look no further than Apple or Microsoft. Both have a mobile and a PC front — both with browsers on both platforms — Safari and Internet Explorer, respectively. The only missing key to Google's mobile and PC Web browsing ambitions is brand unification.
Chrome isn't the Web's underdog browser anymore — it's about to unseat Firefox as the second most popular Web browser. Google's not going to let that slip by without a huge celebration and announcement.
Chromium Code, via PhoneArena
Copyright DVICE - DVICE