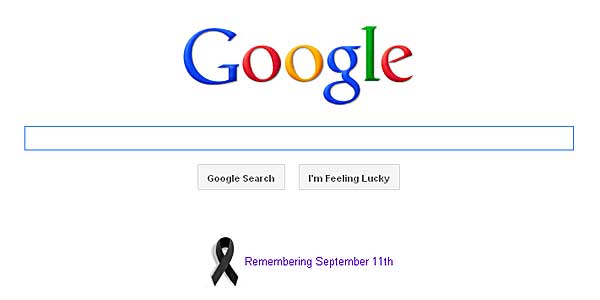 While Google was busy lauching new disaster prep features ahead of the weekend, the Mountain View tech giant reflected a more somber tone Sunday.

To commemorate the 10th anniversay of the attacks of Sept. 11, Google skipped its often elaborate Google Doodle to commemorate major occasions.

Instead, the search giant went with a simple Google logo and an even simpler black ribbon to honor all those lives lost in the Sept. 11 decade.