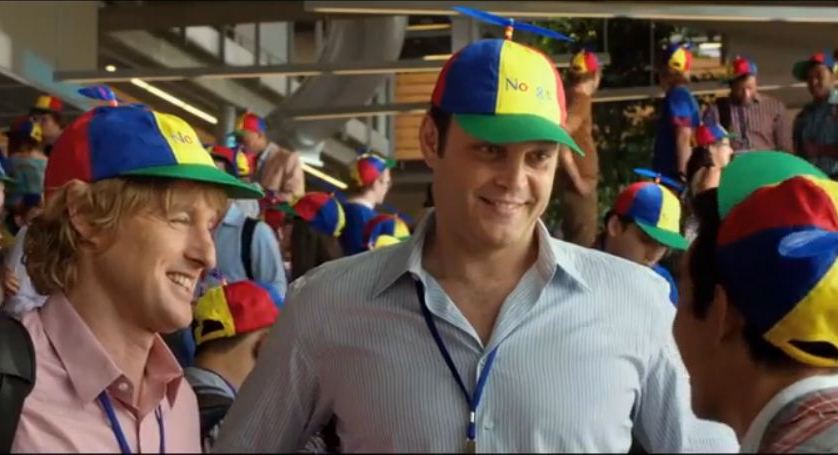 The trailer for a new movie, about two salesman competing for an internship at Google has been released and features the Googleplex.
The trailer shows scenes from Google including a self-driving car, a Rubik's cube competition and both Vince Vaughn and Owen Wilson playing two 40-something unemployed salesman trying to fit in with twenty-something colleagues, according to VentureBeat.
We wrote about the film
last September
, when both stars showed up at the Googleplex to film scenes. However, the majority of the flick was filmed at the Georgia Institute of Technology in Atlanta. However, Google's co-founder Sergey Brin is supposedly helping market the film.
U.S. & World
News from around the country and around the globe
Vaughn originally penned the script because to him Google was a cross between "The Wizard of Oz" and "Willie Wonka and the Chocolate Factory."
"Such a different place to work at than what is considered a traditional work environment, with the nap pods and the access to food, and of course the intramural sports on campus and massages and all that kind of stuff," he told Bloomberg.
The trailer shows that the film could be promising, but past Vaughn films have not been successes. So let's hope for a "Swingers" type of humor rather than his unfunny "The Dilemma." We think how funny the film is may be equal to how much Google decides to help with marketing it.