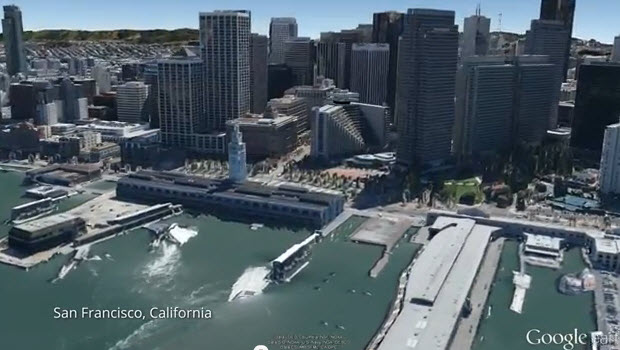 The worthy buzz up to and including Google's I/O conference was all about a tablet competitor to iPad -- priced in the friendly $200 area.
Google also kicked up its software offerings for mobile -- specifically, maps and search.
Users can now navigate their world via Google Maps in offline mode -- a stunningly useful function for Android owners (sorry, iPhone...). Basically, the familiar blue dot that is "you" will work when your device is not connected to a data provider.
U.S. & World
News from around the country and around the globe
The offline awesome extends to enabling GPS, My Location and the compass. Never be lost again! The walk-through lives here.
Google also added 3D for Google Earth on the mobile platform. Gorgeous 3D imagery of entire urban areas is at our fingertips. The tour guide also suggests landmarks and natural wonders to explore.
And now there's Google Now -- a product that reinforces that Google really is -- and probably will remain -- king of search.
Now knows you. Like, all about you. Things like your commute, restaurants around you that you probably will like, It pulls together three threads of your user info: search history, navigation and calendar. (If Docs were included, I wonder what that'd help suggest?)
Now can calculate what your commute will be like in real-time traffic conditions and suggest alternate routes. This is awesome. (Full disclosure: I abjectly hate my commute.) On another level, it'll nav you through airports, do currency conversions and -- with offline maps -- get you safely to your hotel, regardless of data reception.
Oh, and it's learning. It gets better the more you use it.
Combine all this with the Google Glass announcement and we're just that much closer to Google-branded chips embedded in our heads.