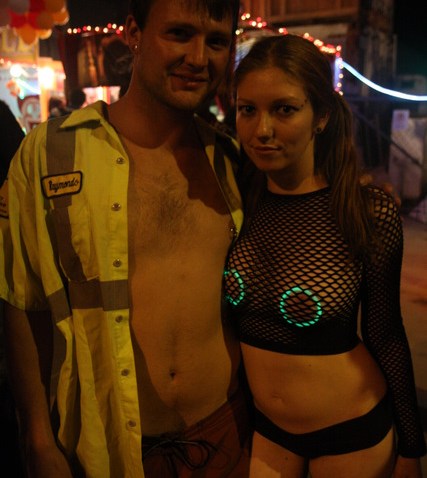 Former MySpace partial owner Brad Greenspan claims the social network should have been valued at $32 billion at its 2005 sale, instead of $580 million -- and he claims in a lawsuit that Google and NewsCorp are to blame.
NewsCorp bought the troubled MySpace, which was by 2005 eclipsed by the more popular Facebook, for $580 million. However, Greenspan has started an anti-trust class-action lawsuit against Google, IAC, and NewsCorp, claiming all three colluded to drive down the price, according to TheWrap.
Greenspan owned 10 percent of Intermix, the company which owned MySpace when it was sold in 2005, and filed the lawsuit in San Diego. Greenspan claims that MySpace's search engine contract with Yahoo was over and the company began to look for another search engine. Apparently search engines pay for contracts "for exclusive search engine rights" and the company seemed to be looking for more money. The board of directors didn't renew its relationship with Yahoo and instead chose a company called Revenue Science.
U.S. & World
News from around the country and around the globe
That poor decision meant that MySpace was stuck with a shell company that merely "secretly filtered traffic through AOL and Ask.com" to boost their viewership and coffers. In the complaint, Greenspan states that Google didn't bid for the contract because it "had secretly come to an agreement with IAC's Ask.com to not bid until MySpace was bought by NewsCorp." Apparently this would lead to Ask.com not stealing any of Google's workers.
"News Corp also knew about the bid-rigging scheme because it was informed of it by Richard Rosenblatt, the CEO of Intermix (owner of MySpace) at the time, in exchange for News Corp's offering Rosenblatt an officer position at NewsCorp.," the court documents state. "Rosenblatt not only informed News Corp about the bid-rigging scheme, but also further aided News Corp in assuring NewsCorp's purchase of Intermix/MySpace at a severe discount by warding-off offers to purchase Intermix/MySpace from competing media company bidders."
That meant that News Corp was able to pick up MySpace for "a pittance". Greenspan maintains an exclusive search engine contract with Google would have made MySpace worth $32 billion.
While The Wrap didn't get a comment from Google or NewsCorp, we can't think they would be anything less than worried about the lawsuit. MySpace's board of directors made a stupid choice for a search engine, that really wasn't one, likely because they paid well or there was some perk involved. Google isn't compelled to bid for anyone's business, nor MySpace's management be absolved of any responsibility for signing a contract with Revenue Science. We don't have much faith that Greenspan will win this lawsuit.