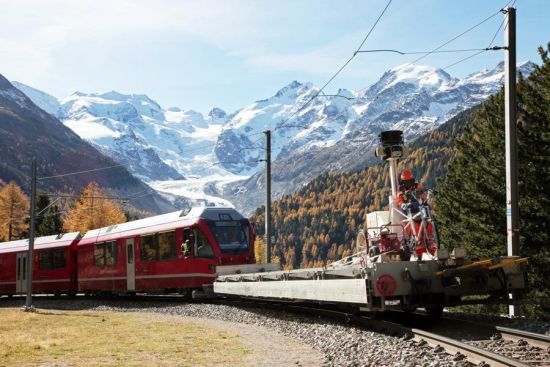 Google Street View is a great way to see how places around the world look from ground level, but until now it has only shown what you can see from a car driving on a road. Now Google is expanding their views, starting with a train journey through one of the most beautiful parts of Switzerland.
Google took a trike mounted version of their camera, and strapped it to flat rail car which was pushed through the mountains on the Albula Bernina railway.
Unfortunately Google hasn't uploaded the images yet, but it will be fun to take a trip through the Alps when they do. I just wonder whether they will rename the new routes as Google Train View.
U.S. & World
News from around the country and around the globe
MacPrime (German), via Engadget
For the latest tech stories, follow us on Twitter at @dvice
Copyright DVICE - DVICE