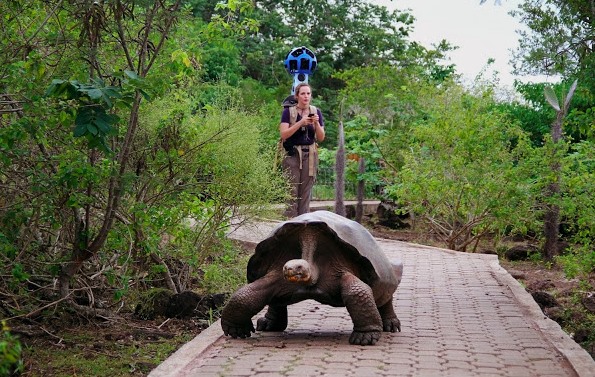 In case you never take that Galapagos Islands vacation, Google has you covered. The search giant sent a team out to the remote archipelago for 10 days to photograph the rich ecosystem and share the images on Google Maps.
"Explorers and scientists alike have long studied and marveled at these islands—made famous by Charles Darwin," wrote Raleigh Seamster, project lead for Google Maps.
Google partnered with the Charles Darwin Foundation and the Galapagos National Parks Directorate to collect panoramic images of the islands at 10 locations with its Street View Trekker (which appears to be a look like a backpack with a raised soccer ball on it -- which is the camera). While Google released some images today, the majority will be available later this year.
U.S. & World
News from around the country and around the globe
Google also mapped some of the ocean around the islands with Catlin Seaview Survey for a "comprehensive" look at the ecosystem and help create a "scientific baseline" to monitor it for future changes.
One of the tenets of Google's mission statement is "You don't have to be evil to make money," (although many may
remember the simpler
"Don't be evil") and in some ways, it's endeavors like this that seem to make the company appear committed to philanthropy and the environment.