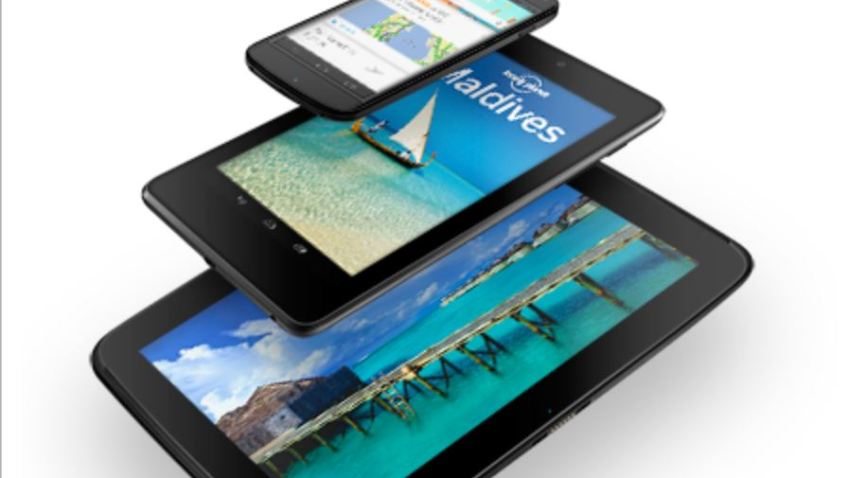 Google unveiled its two new Android devices Monday, despite canceling its big New York City event because of Hurricane Sandy.
Both the new LG Nexus 4 smartphone and Nexus 10 tablet will go on sale Nov. 13, Google announced on its Official Google Blog. Google also announced Android 4.2, a new version of Jelly Bean that gives users Photo Sphere and Gesture Typing.
The Nexus 10 tablet by Samsung is touted as having the best display on the planet -- or around 4 million pixels, according to Andy Rubin, Google's senior vice president of mobile. It also is reported to have a battery life of 500 hours on standby or straight nine hours of video viewing.
U.S. & World
News from around the country and around the globe
Prices for the Nexus 4 start at $299 for 8GB and $399 for the 16GB Nexus 10. The Nexus 4 also uses Photo Sphere, a new panoramic camera tool that gives 360-degree photos. The Nexus 4 handset also doubles as a game controller and has wireless charging. New users will also have access to Google Now, which now has flight information, allows restaurant reservations, hotel confirmations and shipping info.
Google also had a few other announcements. It has more than 675,000 apps and in the Google Play store, including more films and magazines. The new version of the Nexus 7 now sells for $199 for a 16MB model and $299 for a 32GB, unlocked version.
Google decided to make the announcements despite the lack of a flashy event in New York City. That is likely because Nov. 13 is coming quickly and the tech titan wanted to capitalize on its recent press coverage. Although there are no photos of Google execs holding handsets, they did hand out a few press pics (as seen above.)