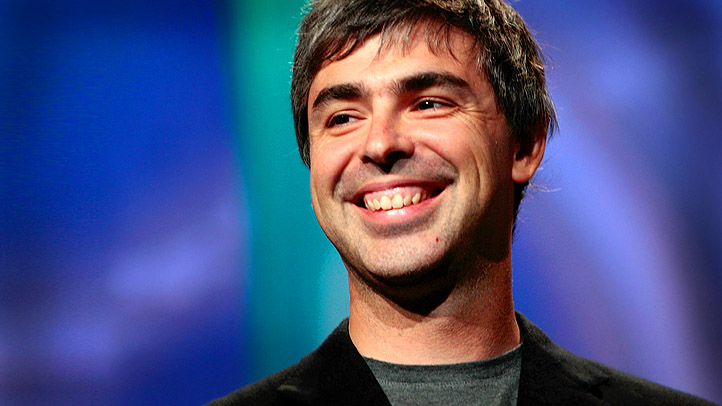 Google chief Larry Page lost his voice so he won't be attending Google I/O next week or the earnings call next month.
The news was announced by Eric Schmidt, executive chairman, at Google's shareholder meeting this week and a seat (likely for Page) was left conspicuously open.
Schmidt also said Page would likely miss next week's Google I/O, a three-day developer conference in San Francisco as well as the company's quarterly earnings call next month, AllThingsD reported. A Google spokeswoman declined to comment further on Page's condition.
U.S. & World
News from around the country and around the globe
Others
are speculating
on Page's condition, suggesting that losing one's voice shouldn't be lasting weeks and there might be a more serious illness plaguing Page. Boy Genius Report
unveiled a report
from an analyst suggesting just that. From Doug Anmuth of JP Morgan:
We have no specific reason to think there is anything more to Larry's condition, but we find it odd that the company would already rule him out of the 2Q call which is likely still a few weeks away. We think this could raise some questions among investors. We note that Larry does not appear to have posted on Google+ since May 25
We thought it was more likely a rich and famous person's disease like "exhaustion," but there's no reason to believe it's anything more serious than laryngitis. Of course, there's always a chance it could a different kind of illness, such as the one that afflicted Dilbert creator Scott Adams --
spasmodic dysphonia
, but we feel that Page likely has the resources to tackle anything in his way.