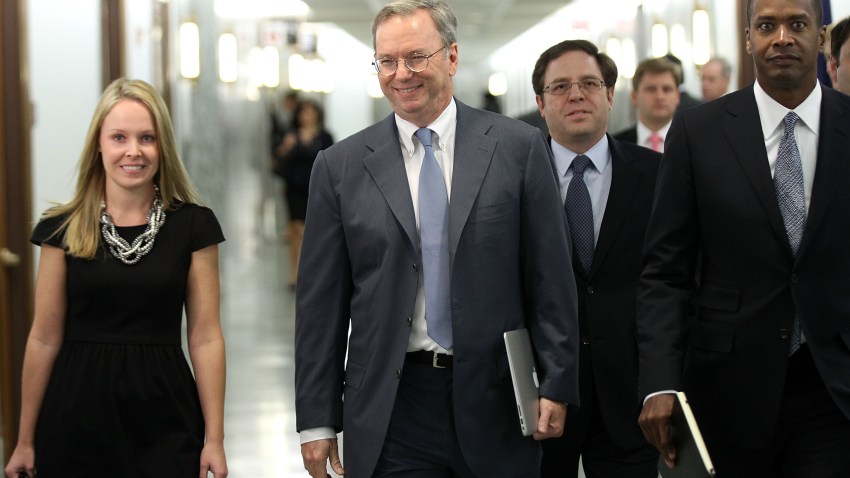 Google chairman Eric Schmidt admitted that the search titan's acquisition of Motorola was all about the patents.
"We still have a problem where too many overbroad patents are used to shut down other companies," Schmidt told CNBC. Schmidt also said called the Motorola Mobility patents "second-to-none" and will help defend the company when it faces "patent challenges from people who want to stop our products."
And although the Motorola acquisition threw the company into the hardware business, Schmidt did his best to quiet the fears of Android's other hardware partners. "We are going into the hardware business, but we're going to keep it separate and we're going to treat everybody else on a fair basis," he said. "If we somehow piss them off ... it would be a disaster to the Android strategy."
U.S. & World
News from around the country and around the globe
Schmidt is known for his plain, often blunt, speaking, and this interview highlights that his delivery can sometimes be termed abrasive. How many top company execs use the term "piss them off"? Still, Schmidt did confirm most of our beliefs -- that the Motorola purchase was all about the patents, while also using the interview to his advantage by trying to calm its Android partners.