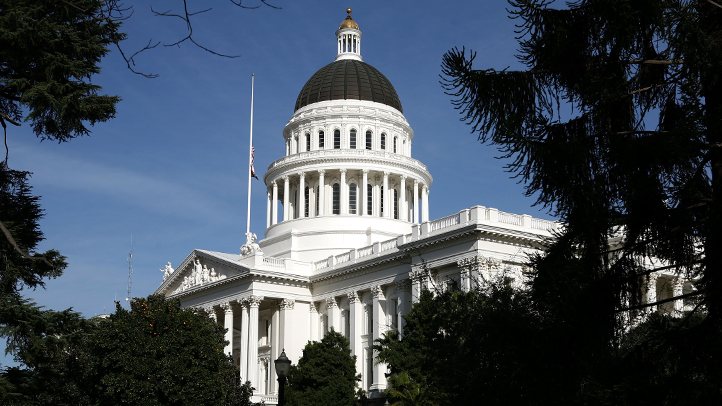 Gov. Jerry Brown said Monday morning that he's "not there yet" in his search for Republican votes to put his budget plan on the ballot, and suggested that Thursday's self-imposed budget deadline may be pushed.
Within a few hours key Republican lawmakers went a step further and posted a letter they sent to Brown that said they have reached an impasse.
"We accepted your invitation to bring you our ideas on important structural reforms and willingly took to heart your admonition 'to get out of our comfort zone.' Although it is clear that you engaged in our conversations seriously, it appears we have reached an impasse in our discussions about how to move the state forward."
U.S. & World
News from around the country and around the globe
It was signed by senator Tom Berryhill of Oakdale, Sam Blakeslee of San Luis Obispo, Anthony Cannella of Ceres, Bill Emmerson of Hemet and Tom Harman of Huntington Beach.
"They're afraid they'll find their head on a stick," Brown told KCRA's Kevin Riggs after the presentation. Brown was asked if Republicans would be committing political suicide by voting to put his measure on the ballot. He answered by saying he would be to campaign for Republicans in upcoming primary elections. "This is not a garden variety decision," Brown said. "This is a game changer."
The governor needs a two-thirds majority before anything can be put on the June ballot. He needs the ballot measure in order to make his budget work.
Even after seeing the letter, Senate President Pro Tem Darrel Steinberg said he is still planning on bringing the budget action to the floor later this week, adding that 72 hours is a lifetime in politics.