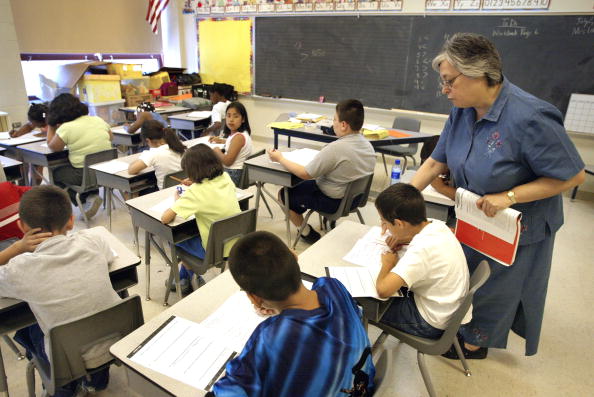 At a political retreat last week in Santa Monica, Steve Glazer, a trusted political advisor to Gov. Jerry Brown, offered an assurance.
"There will be only one tax measure" facing voters in November, Glazer asserted.
But getting there is the hard part. Brown's reasons for wanting to clear the field are obvious. He knows that competing tax measures will muddy the waters, confusing and irritating voters. If choices aren't simple, voters tend to vote no.
U.S. & World
News from around the country and around the globe
The governor has raised more than $2 million dollars so far to gather signatures for his measure, which would boost the income tax on California's wealthiest residents and hike the sales tax by a half cent for everybody else. Much of that support has come from Indian gaming tribes and health care.
In fact, the latest reports show Kaiser Permanente chipped in $250,000, while the Agua Caliente Band of Cahuilla Indians contributed $100,000.
There's little doubt that Brown will successfully gather the half-million valid voter signatures he needs to put his tax measure on the fall ballot.
It would raise an estimated $7 billion a year and is designed to prevent deep cuts to popular programs like public education.
But that measure is only half of a two-front war that the governor's team needs to fight.
While Brown was successful in convincing billionaire Nicholas Berggruen to temporarily shelve his Think Long Committee's tax proposal, others appear determined to move forward.
The California Federation of Teachers is pushing a so-called Millionaire's Tax to benefit public schools.
Its backers know that taxing the rich is, politically speaking, an easy sell. In fact, the group's web site says, "polling shows this initiative by far has the best chance with the electorate."
And then there's wealthy civil rights attorney Molly Munger, who told the California State PTA Monday in Sacramento that funding for California's schools is "a disaster."
Munger is bankrolling a measure that would raise $10 billion a year for schools by raising income taxes on most Californians.
She describes the current system of funding schools as a tragedy, and said personal passion is behind her efforts.
If Munger and the California Federation of Teachers don't back down, the state's voters will face a multiple choice test. And that doesn't bode well for Gov. Brown's plan.
Let us know what you think. Comment below, send us your thoughts via Twitter @PropZero or add your comment to our Facebook page.