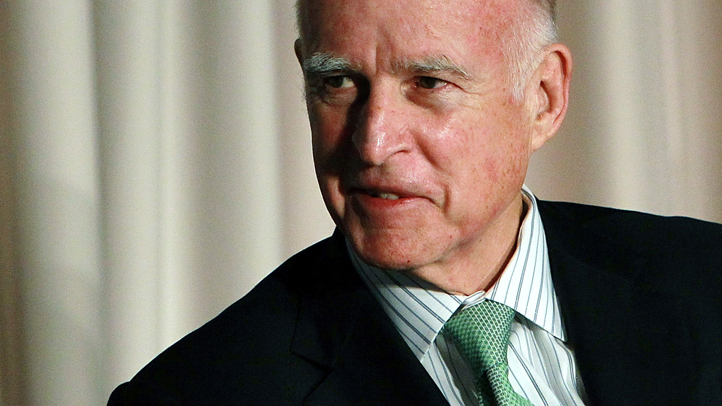 Time is running short if Gov. Jerry Brown and his allies want to qualify a newly-revamped tax measure for the November ballot.
That explains the sudden flood of big-bucks checks that Brown's campaign committee collected this week. New records from the Secretary of State's office show that Brown's committee's cash machine is cranking up.
It is disclosing roughly $3 million in new donations. The large contributions are coming from labor unions and education coalitions in a preview of what the fall campaign will look like.
U.S. & World
News from around the country and around the globe
The California Federation of Teachers, which had been floating a rival measure before joining with the governor, kicked in $500,000.
The California School Employees Association donated $800,00. The California Medical Association wrote a check for $250,000. And Assembly Speaker John Perez's campaign committee contributed $100,000.
The new wave of contributions reflects the calendar. Brown's team has less than a month to collect 800,000 valid voter signatures.
It's whythe governor and the Democratic Party staged pre-recorded phone calls and mailed out petitions in the past week.
These same contributors can be expected to make up a roster of donors this fall, assuming the measure qualifies. Educators, in particular, want to head off the possibility of billions in so-called trigger cuts to school budgets if the measure fails.
The head of the Howard Jarvis Taxpayers Association, Jon Coupal, is just getting started himself in pushing a 'no' vote. He appeared on KFI Radio on Monday to denounce the tax package.
Still unclear is whether influential groups like the California Chamber of Commerce will join in the opposition, or remain neutral.
Send us your thoughts via Twitter @PropZero or add your comment to our Facebook page.