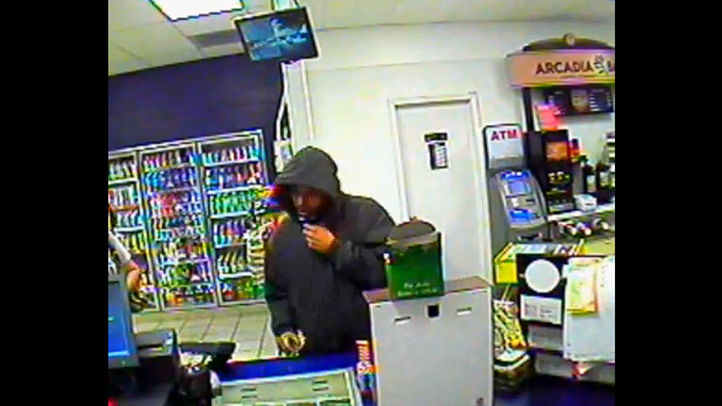 Detectives are searching for an unknown man accused of robbing the same San Diego gas station five times over the past nine months.
According to the San Diego Police Department, an unknown man has robbed the Arco gas station located at 3724 Del Sol Blvd. five times between November 21, 2012, and this month. The latest robbery happened on Jul. 19.
The recurring robberies have been dubbed the "Groundhog Commercial Robbery Series."
U.S. & World
News from around the country and around the globe
Police say there are similarities in each case.
For example, the man casually enters the gas station mini-mart between the hours of 10 p.m. and 1 a.m. and approaches the sales clerk. In the first three robberies, police say the man threatened the clerk with a kitchen knife.
In the last two incidents – including the one on Jul. 19 – the man held his left hand inside his hooded sweatshirt acting as if he was armed with a handgun.
Investigators say the suspect has only robbed female clerks, and has spoken in both English and Spanish during the robberies. Each time, he flees the scene on foot, heading westbound towards the Del Sol Apartments at 3662 Del Sol Blvd.
The man has been caught several times on surveillance video.
Police describe the suspect as a Hispanic man between 25 and 35 years old. He's 5-foot-3 to 5-foot-6 with a medium build, black hair, brown eyes, crooked teeth and a thin moustache. Occasionally, his head is shaved.
Anyone with information on the identity or whereabouts of the "Groundhog Robbery Series" suspect should contact the SDPD Robbery Unit at (619) 531-2299 or Crime Stoppers at (888) 580-8477. Tipsters can remain anonymous.