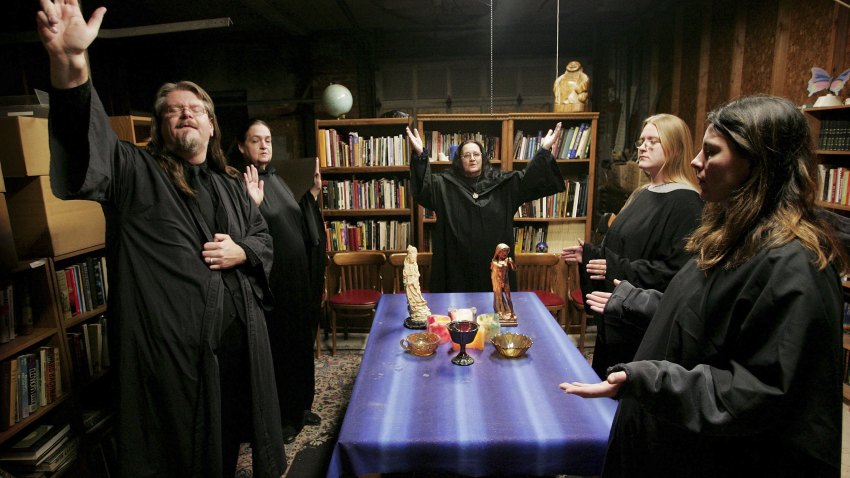 Oh, twhat a twrange new tworld this is. Just when we'd started to suspect we might, one day soon, officially add a "tw" onto the front of our name, our address, and every word we type, along comes a newly tw'd term that has particularly piqued our interest.
That word is "tweance," and if you've spent 25 seconds or longer online in the last six months, you know that means the melding together of Twitter with the paranormal. Newser tells us that there's a report out of Britain (courtesy of the Sun) about a medium who intends to contact a quartet of passed-on famous people on All Hallow's Eve eve.
It looks like the tweeters -- sorry, the tweeters still on this earthly plane -- will be able to have a say in what stars from the great beyond will be summoned to tweet. Or would "retweet" be more appropriate here? And will the stars retweet what other stars have posted? Will we get twitpics of the other side? #greatbeyond hashtaggery?
U.S. & World
News from around the country and around the globe
Questions, so many questions. But look for answers on October 30th. Sorry, Twoctober Twthirtieth.
Copyright FREEL - NBC Local Media