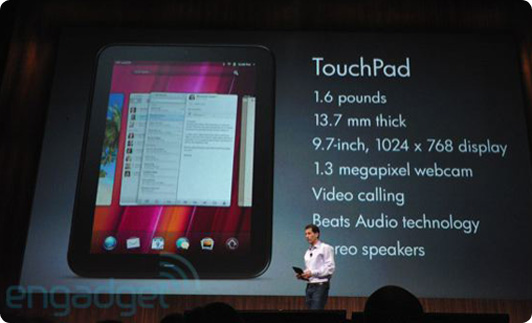 Hewlett-Packard decided to offer a $50 rebate on its tablet computer, the TouchPad, last week and then followed it up with another $50 discount in hopes of luring consumers away from Apple's iPad.
The second discount, which ended over the weekend, was likely to goose TouchPad sales. However, the discounts don't necessarily signal HP's failure in the tablet wars, according to GigaOm. With such a competitive market, not only from Apple's iPad but also Samsung's Galaxy Tab, HP has to do something to stand out and making a slightly cheaper alternative may be its niche.
According to InformationWeek, it's also HP's way to bring focus to the tablet after solving its many bugs following a premature launch. It's a "smart way to bring attention back to the TouchPad now that HP has fixed many of the most egregious problems in a software update," analyst Avi Greengart said.
U.S. & World
News from around the country and around the globe
Although the discount was supposed to be over on Sunday, a perusal of Amazon.com showed that the 32 GB TouchPad is still being offered today at a $100 discount.
HP is still making a profit, even at the $100 discount (the 32 GB model costs $318 to create,) but will also continue to sell its products at both a discount and at the manufacturer's suggested retail selling price. HP will make money either way, but will it be enough to get consumers to buy it?