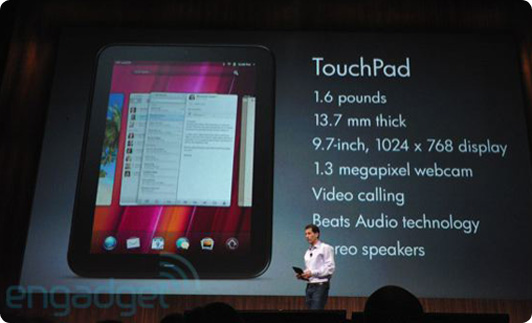 Hewlett-Packard could resurrect the TouchPad that it killed this month, an executive said.
Todd Bradley, HP's head of personal computers, told Reuters that bringing back the TouchPad is definitely a possibility because "tablet computing is a segment of the market that's relevant, absolutely." Bradley also said that selling off HP's PC business is not a viable alternative -- mainly because few companies have enough cash for the deal or want to expand in such a tough economic climate.
The interview took place as Bradley toured China, part of an Asian trip where he will also head to Taiwan and South Korea, to assure Asian markets that HP's PC business is thriving.
U.S. & World
News from around the country and around the globe
However, if the whole trip by Bradley is to assure Asian markets -- perhaps anything Bradley says is just hogwash. After all, HP did kill off the TouchPad in six weeks, hardly enough time to decide whether or not it was a success or failure. Then it was rumored to be shopping around its PC branch of the company. If those are the kind of executive decisions made by HP, we don't think it has much credibility suggesting its PC market is strong or thriving. Unfortunately, that also goes for the resurrection of the TouchPad.