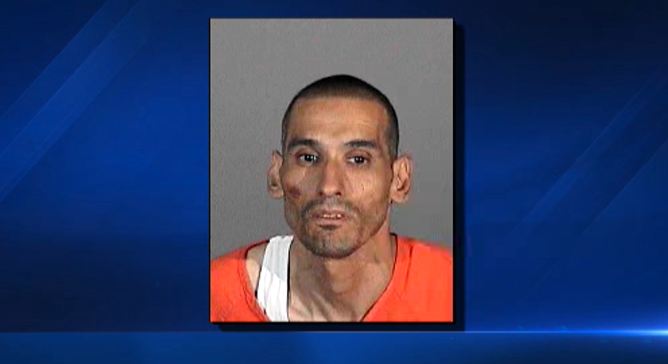 The man at the center of Thursday's dramatic, televised Amber Alert standoff along a Southern California overpass has been booked on suspicion of kidnapping four of his sons and murder in his wife's slaying, police said.
Daniel Perez was booked into the Montebello Jail on the charges after the body of Erica Perez was found in the trunk of a Honda Accord, police said.
Daniel Perez, 43, was taken into custody and his children were rescued Thursday by SWAT team members and the California Highway Patrol on a freeway overpass in San Diego County in dramatic footage captured on TV news.
U.S. & World
News from around the country and around the globe
Montebello detectives traveled to the El Cajon CHP office where they took protective custody of the four children.
The children were unharmed and in good condition.
Detectives took the children to the Montebello Police station where they were later reunited with family members.
Daniel Perez was taken into custody for child endangerment and kidnapping.
Erica Perez, 39, vanished with her four sons and husband nearly a week ago, police said. Erica Perez was last seen Dec. 5.
An Amber Alert was issued for the couple's four sons late Wednesday after Erica Perez's body was found.
The dramatic end to the case came after Daniel Perez negotiated on a cellphone after a pursuit began when his car's lojack system signaled a "hit" around 8:30 a.m.
Daniel and Erica Perez's marriage was unstable and has a history of domestic violence, their family told police.