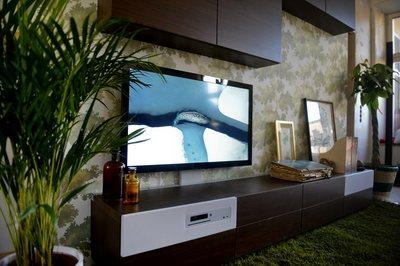 Forget waiting for Apple or Google to invent the future of television. IKEA has already beaten the two Silicon Valley titans to the punch -- or at least it hopes so.

The Swedish furniture-maker announced Tuesday that it will begin selling televisions at some its stores this year.

The IKEA book tube won't be an ordinary television supplemented with confusing IKEA instructions. Instead the television will be an LED Internet-wired set complete with CD, DVD and Blu-ray players.

The box will come in one self-contained, self-assembled piece in four different sizes and three different colors.

The IKEA box, known as the UPPLEVA, the Swedish word for experience, will also have the ability to connect to iPods and other mobile devices.

It will begin selling in Sweden, France, Poland, Germany and Italy in June for $955. It will hit the rest of the world early next year.