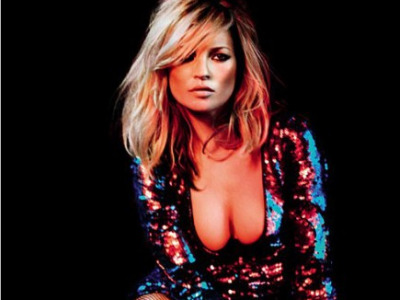 Forget holiday sweaters: The holiday offerings from Kate Moss for Topshop give a glimpse into how the supermodel would likely dress for the office holiday party -- namely, covered in sequins and wearing incredibly sexy lingerie.
The highlights include this low-cut sequin minidress for $270 (suited more for New Year's than the holiday, let's be honest), a stunning jacquard evening coat that's a bit pricey for Topshop at $510, and a cool long-sleeve knit top with embellished shoulders for $100 that dovetails nicely with the season's "strong shoulders" trend -- without making you look like a football player.
This collection includes more than just clothes, however -- this season, Moss has added some lingerie and sleepwear to the mix, including vintage-looking floral teddies and sexy lace underpinning.