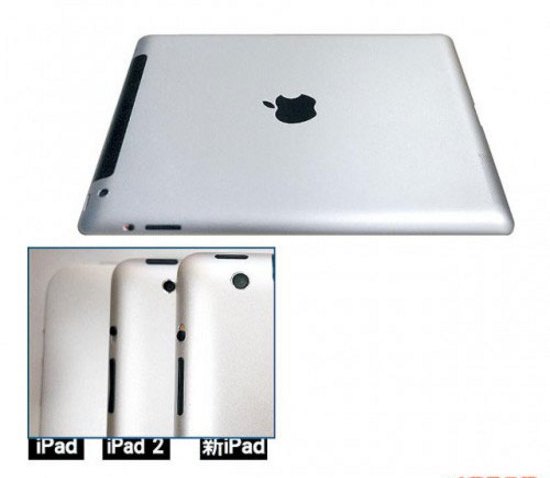 By now, we're all just waiting for the iPad 3 to officially be announced. With each week, comes more rumors. What's next for the iPad 3? Rumor has it, that Apple's cooking up an 8-megapixel camera on for the iPad 3's rear.
If the above image from Apple Daily (Chinese) is to be believed, the iPad 3 will have a more tapered edge towards the top and a boost in camera power. It won't hammer functionality, but it could be the case that your iPad 2 case/sleeve might not fit on it.
Currently, the iPad 2 has a crappy camera with less than a megapixel. The hole on the iPad 3 leak does show a larger cutout for the camera, but we're skeptic as to whether it'll really be that big of a leap.
U.S. & World
News from around the country and around the globe
To preface this, the iPhone 3GS has a 3-megapixel camera, the iPhone 4 has a 5-megapixel camera and the iPhone 4S has an 8-megapixel camera. It's quite possible Apple might give the iPad 3 a whopping camera to go with that Retina Display.
Apple is expected to announce the iPad 3 on March 7. Rumors suggest it'll carry a screen resolution that's twice that of the current iPad, 4G LTE speed, double the battery life and a quad-core processor. Siri might make an appearance, too.
We'll know for sure in just a few weeks!
Copyright DVICE - DVICE