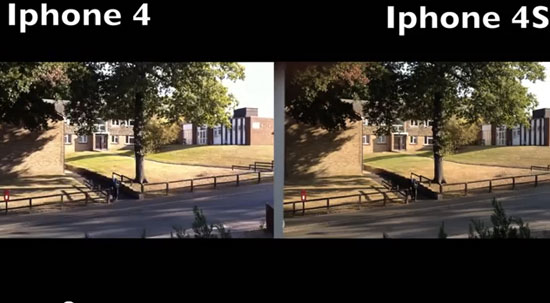 The iPhone 4S is officially out in stores and naturally, everybody who's picked one up is putting it through tests. Here's a video showing just how much better the iPhone 4S's video recording is than the already great iPhone 4 HD video recording.
It would appear that Apple's 8-megapixel, 1080p HD camera in the iPhone 4S makes a huge difference. Take a look at this video. On the left is an iPhone 4 and on the right is the iPhone 4S.
There's virtually no wobble on the iPhone 4S. Apple claims that in addition to a fifth lens and larger f/2.4 aperture (lets in more light), the camera is balanced out with some major image stabilization.
U.S. & World
News from around the country and around the globe
I'm still hanging onto my iPhone 4 (with iOS 5, it's a brand new beast), but damn it, being the camera connoisseur that I am, I'm drooling a little. The iPhone 4S is definitely one smartphone that'll likely kill demand for dedicated point and shoot cameras.
Via AllThingsD
Copyright DVICE - DVICE