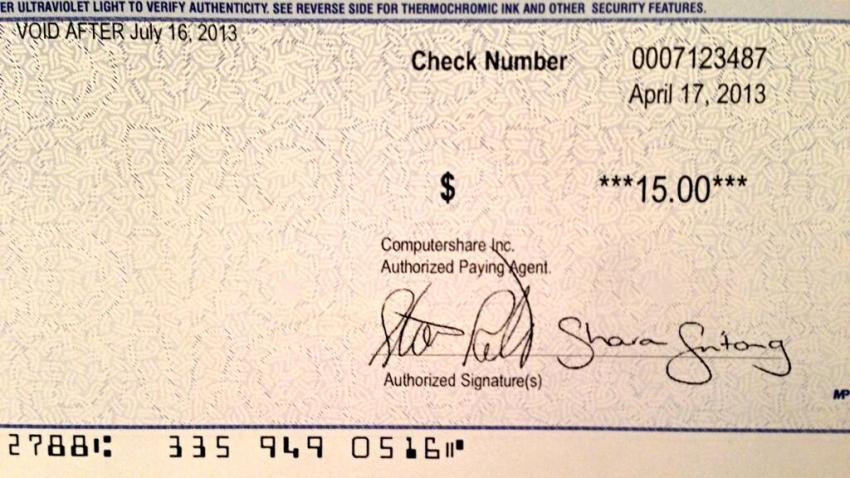 Apple is rolling out its settlement of a class-action lawsuit that pays iPhone 4 users $15 for "misrepresenting" the quality of its mobile phone antenna.
The iPhone 4 antenna problem was a PR nightmare for Apple simply because the company at first didn't take the complaints seriously. The company than gave out "bumpers" for its AT&T iPhone 4s to alleviate the problem, but then its new Verizon iPhones came out with the same problem. Consumer Reports refused to recommend the iPhone 4 for this reason.
The settlement is part of a $53 million settlement regarding its warranty practices. The first checks showed up Monday on social media.
U.S. & World
News from around the country and around the globe
"My iPhone 4 settlement check is here! Buying a boat and sailing the world. Thanks, lawyers!" tweeted Brad Kelly on Monday.
While $15 may not sound like much, think of it as Apple's way of apologizing for the inconvenience plus it's buying you lunch.