A now-former J.C. Penney employee said she was sent home from work for wearing shorts that were apparently "too revealing," but here's the kicker–she bought the shorts in the store's career style section.
"I was at work for about 10 minutes before he approached me," Sylva Stoel, 17, of Sioux Falls, South Dakota, told NBC's TODAY.com. "He asked if anyone talked to me about dress code at orientation."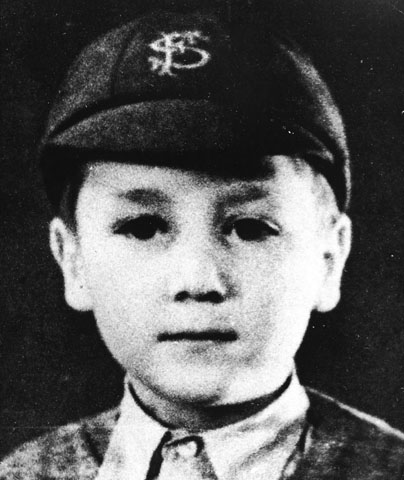 After he reportedly asked her how long it would take to go home and change, she quit on the spot, Stoel said. "I bought [the shorts] thinking they were pretty professional," she added. "They didn't show anything other than my legs, which I don't think is too provocative."
U.S. & World
News from around the country and around the globe
J.C. Penney responded in a statement saying, "JCPenney's dress code policy for store associates prohibits the wearing of shorts of any length. This policy applies to both male and female associates. We have reached out to the associate who blogged about this policy, but she has not returned our telephone calls thus far."
Stoel posted a photo of her work outfit to illustrate what was deemed inappropriate for work, and although her outfit is technically not dress code, according to the report, she explains it was never discussed during orientation, and it was the perfect ammunition to launch a heated discussion about female dress code in the workplace on Twitter.
The teenager, whose Twitter handle is appropriately @queenfeminist, posted the following:
"Rules are rules" but when the rule is unfair we must question WHY it's a rule, WHO made the rule, and then BREAK THAT RULE.

— Sylva (@queenfeminist) July 28, 2015
The rules were made by people in power. If the rule only benefits the ppl currently in power and not all of society, you can break the rule.

— Sylva (@queenfeminist) July 28, 2015
Dress codes benefit patriarchy bc they shame women for "dressing provocatively" and absolve men from all blame. Break the dress code.

— Sylva (@queenfeminist) July 28, 2015
Good dress code rules: no gang attire, no explicit imagery, no pajamas... Bad dress code rules: no female shoulders, legs, bra straps...

— Sylva (@queenfeminist) July 28, 2015
Copyright E! Online