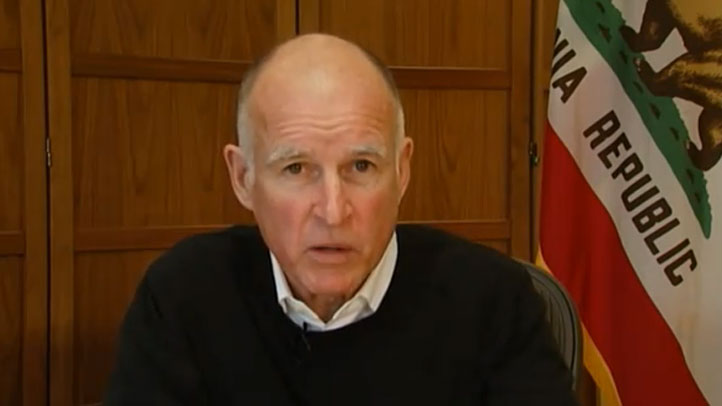 Jerry Brown hasn't had much, if any, down time since he assumed the governorship for the second time.
He's been primarily slogging through the budget weeds and muck for the last six months.
So this weekend's visit of Prince William and Catherine is a welcome diversion from a hot summer of Sacramento politics.
U.S. & World
News from around the country and around the globe
Brown has spent little time on the celebrity circuit in 2011. He skipped the opportunity to greet President Obama during a visit to San Francisco in February.
But he's not skipping the royals' only stop in the United States.
"He's delighted they've chosen California," Elizabeth Ashford, who works in the governor's press office, tells Prop Zero.
"He'll discuss California's ties with the U.K., such as environmental policies and other research."
Brown and his wife, Anne Gust, plan to be on the tarmac at LAX Friday evening.No word on whether Sutter, the first dog, will be along. Both will attend a dinner given by British Consul-General Barbara Hay.
The royal visit brings to mind Queen Elizabeth's tour of California back in March of 1983.
I had the chance to meet her and Prince Philip aboard their yacht, the Brittania, during a press reception in San Diego.
They then traveled to Santa Barbara to visit President Reagan at his mountaintop ranch; a bit more hazardous than it sounds.
I remember the trip gave the Secret Service heartburn because it was during a series of torrential rainstorms.
The queen and her entourage had to cross a swollen creek to visit the ranch in the Santa Ynez Mountains, before returning to Santa Barbara's courthouse where we all watched in the rain as she delivered a short speech.
At least William and Kate can look forward to what California's better known for; plenty of sunshine during their stops in Los Angeles and Santa Barbara.
For Jerry Brown, the political strife can wait…at least until next week.