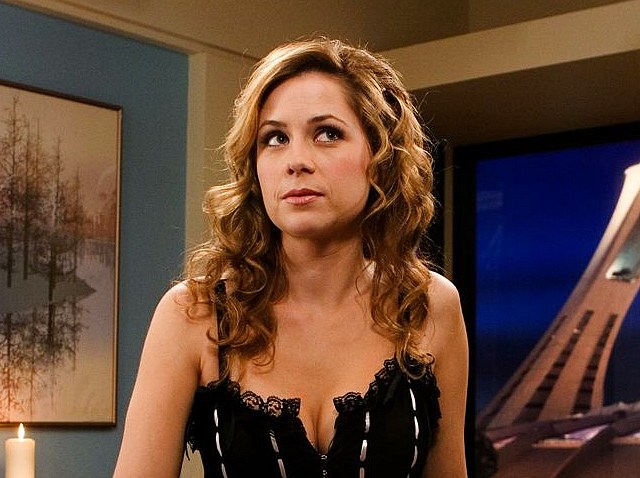 If next season is indeed the end of Michael Scott's reign over Dunder-Mifflin, it won't only be the fans who will be sorry to see Steve Carell's character call it quits.

"I would hate to see Steve go, but I get it," his "Office" co-star, Jenna Fischer, told Access Hollywood on Tuesday night at the premiere of her new film, "A Solitary Man," in New York City.

Earlier this month, Steve confirmed he would be exploring his options when his current contract with NBC is up at the end of next season. However, the comedian noted the talk of him leaving wasn't a ploy to get more money.

"Next year is my last season on my contract. It's not a negotiating tactic at all. I just want to spend more time with my kids right now, which is what it's all about," Steve told Access at the 2nd Annual "Game Day" at Nickelodeon Animation Studios in Los Angeles.

In late April, the actor gave an interview to BBC Radio, where he revealed next season would "probably be my last year."

Should he choose to walk away after seven seasons on the NBC sitcom, he'll do so with nothing but praise from his castmates.

"He's been incredibly dedicated to our show," Jenna told Access. "He's a wonderful person to work with. I guess we'll just all have to wait and see what happens."


Related Content from AccessHollywood.com:
VIEW THE PHOTOS: Hollywood's Favorite Paper Pushers: Stars Of 'The Office'
VIEW THE PHOTOS: The Ladies Of Primetime Television
PLAY IT NOW: Jenna Fischer At 'Solitary Man' Premiere, New York
PLAY IT NOW: Is Steve Carell Leaving 'The Office'?
MORE ACCESS ON THESE TOPICS: The Office - Steve Carell - Jenna Fischer - NBC - TV
Copyright NBCAH - Access Hollywood