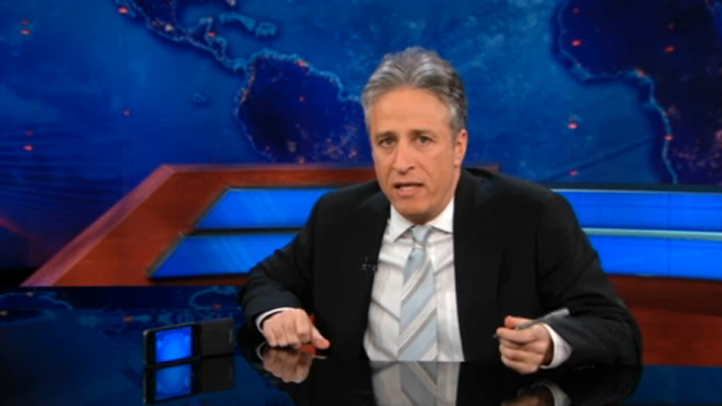 With Apple agreeing to allow human rights monitors into its factory in China, the world's eyes are starting to focus more on Foxconn.

The factory that makes parts for Apple's iPad and iPhone came in the cross hairs of The Daily Show's Jon Stewart.

The comedian turned newsman took aim at the working conditions at the factory, where reports say employees are forced to work long hours, live in dismal conditions.

There are have also been several suicides at the factory.

After talking about the conditions, Stewart hears Siri's voice come out of nowhere and the two have a conversation.

Check out the video below for yourself.