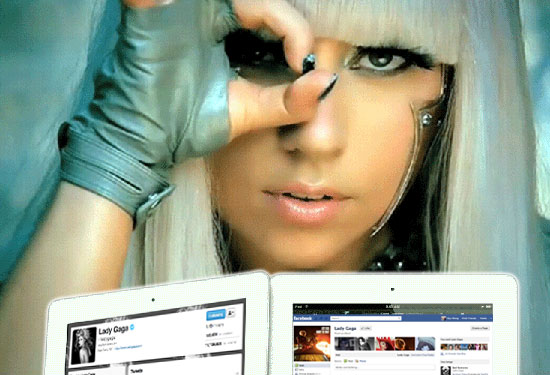 What do you do if you manage to hack Grammy award-winning and controversial dresser Lady Gaga's Twitter and Facebook accounts? Go phishing and pretend you're giving away iPads to her millions of "little monsters." That's what hackers tried to do yesterday, before the the hacking ended.
The BBC reports that the 25-year-old pop and fashion star's social networks were indeed hacked. The hackers attempted to swoop up personal data for phishing attacks in return for "free iPad 2s."
Why would hackers want to target Lady Gaga and her strange meat suit-wearing ways? She has a legion of followers. Over 17 million followers on Twitter and over 45 million Facebook fans. If you go after someone with her influence outreach, somebody's bound to be stupid enough to bite.
U.S. & World
News from around the country and around the globe
The hackers reportedly posted "So for the next 72 hours we will be hosting a massive giveaway to all the Mother Monster fans. Sign up and receive your special Lady Gaga edition iPad in time for the Holidays! For contest rules and registration visit the link below" to her Facebook fan page.
The BBC writes that early Web statistics show at least 100,000 of her fans followed the link and could have jeopardized their personal information.
The hackings are over for now as Lady Gaga wrote herself, "Phew. The hacking is over!" but it's an eye opener for everybody. Her management declined to comment on the hacking situation.
The moral of the story is: don't believe something if it's too good to be true, especially if it's on the Internet — on Twitter or Facebook.
In this case, Lady Gaga giving out free iPad 2s to each of her fans who signed up on the malicious website was a dead giveaway that something wasn't legit. Gaga's got a huge following, but she's no Oprah, when it comes to giveaways.
Via BBC
Copyright DVICE - DVICE