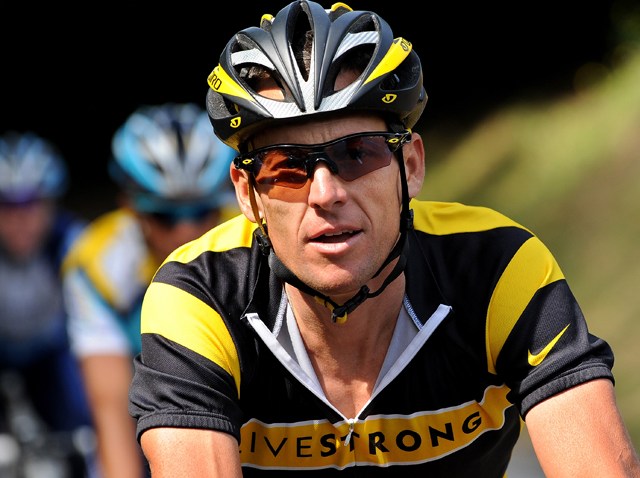 Tobacco opponents in California got some needed ammunition Wednesday with news that Lance Armstrong's foundation will be a major contributor to a brewing ballot fight over tobacco taxes.
Armstrong, a Tour de France champion and a cancer survivor, announced that his LIVESTRONG Foundation has agreed to cut a check for $1.5 million to help the Prop 29 campaign.
Prop 29 is just one of two measures on the June ballot this year; all of the others were moved to November under legislation signed by Gov. Jerry Brown last year.
U.S. & World
News from around the country and around the globe
The measure, which is backed by the American Lung Association and American Cancer Society, would increase taxes by a dollar on each pack of cigarettes.
The governor's Finance Department has estimated it would raise, initially, nearly $900 million a year.
More on Lance Armstrong and the California tobacco tax
According to the measure's language, that money would be placed in a special fund and spent on research dealing with cancer, heart disease, emphysema, "and other tobacco-related diseases", as well as prevention programs.
Tobacco giant Philip Morris is expected to spend big to defeat the measure. It's arguing that the measure lacks acccountability to taxpayers, since the funding would be overseen by a new panel of political appointees.
The anti-Prop 29 campaign is trying to capitalize on the public's distrust of Sacramento.
"Now is not the time for Lance Armstrong to come into our state and ask us to support a flawed measure...to create another big-government spending program," said California Taxpayers Association President Teresa Casazza in a statement released Wednesday.
Prop 29 is just the latest effort to tax tobacco products in California.
The state already has an existing cigarette tax and tobacco products surcharge that, collectively, adds up to 87 cents per pack.
The relative lack of ballot measures in June means that voters will be seeing a lot of Prop 29 TV ads this spring as this fight heats up.
It's not just Armstrong's money, of course, but his fame that will help tobacco opponents in what is typically a lopsided spending battle.
Because this tax targets only a specific group of consumers, it will be far different from the tax battles that loom on the November ballot.
Let us know what you think. Comment below, send us your thoughts via Twitter @PropZero or add your comment to our Facebook page.