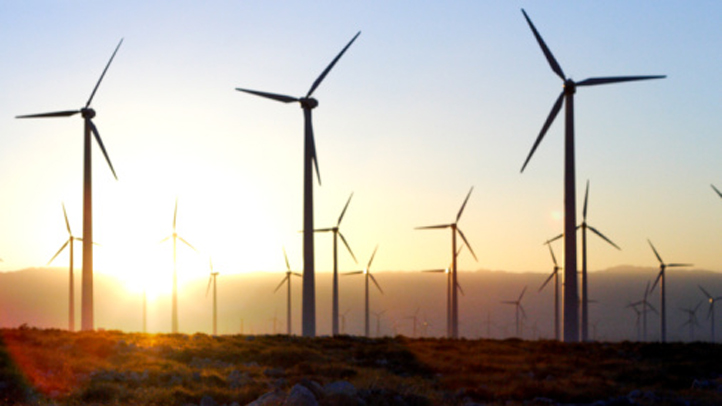 It's been less than a year since Californians overwhelmingly rejected a Proposition to suspend the state law that fights climate change.
With the defeat of Prop 23, many California businesses got the "green" light to move forward with renewable energy projects.
A new report released by the Brookings Institution gives us an early report card on the economic impact of the industry.
U.S. & World
News from around the country and around the globe
Not surprisingly California still leads the nation in clean energy jobs.
"At a time when much of our economy is struggling, clean energy continues to be a bright spot" says Tom Steyer, co-chair of Californians for Clean Energy Jobs.
According to this newly released Brookings study, only China and Germany are ahead of the U.S. in generating "green" related businesses
Eleven California cities are on the list of the top 100 cities in the U.S. for clean energy jobs.
Los Angeles leads the list at #2 followed by San Francisco at #6, Sacramento at #12 and San Diego at #21. The other California cities are Riverside, San Jose, Fresno, Oxnard, Stockton, Bakersfield and Modesto.
Statewide, green energy projects have led to the generation of 318,156 jobs putting California at number one on the national list.
Nearly 23,000 of those jobs are in San Diego, which has been aided by projects like the soon to be widespread installation of charging stations for electric vehicles.
The first 10 of these charging stations were installed last month.
"San Diego will be one of the first cities in the nation to encourage residents to purchase EV's" said San Diego mayor Jerrry Sanders.
There are, no doubt, many more to come throughout the state. How far will a proliferation of electric vehicles go in reducing greenhouse gas emissions?
Equally important, how many people will find quality jobs as a result?
There's one project that could potentially push clean-tech jobs over the top.
It's the controversial proposal of a high-speed rail that would connect 24 cities in the state moving at speeds of up to 220 mph. With its 800 miles of track it's the largest infrastructure project in the nation.
Fueled by electricity from renewable sources like wind and solar the potential job numbers are staggering. Should this long-term project move forward it would create and estimated 100,00 industry wide jobs for each year of construction, and another 450,000 permanent jobs.
That's when "green" leads to some serious greenbacks.
The rail project is controversial and there's no guarantee it will be built at all.
Even so, the Brookings report should encourage Californians that from both a economic and environmental standpoint, the state is headed in the right direction.