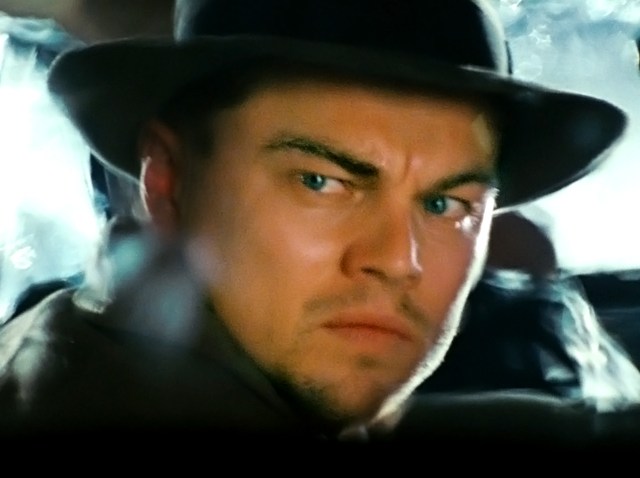 "Hoover," the upcoming biopic already has an Oscar-wnning screenwriter and director, and now it's added one of the biggest movie stars in the world.
"He's going to spread his wings," a source told Deadline, in relaying the news of DiCaprio taking the part of J. Edgar Hoover in director Clint Eastwood's film writiten by "Milk" scribe Dustin Lance Black. DiCaprio's interest in the part goes back a few months, so the news is more of a confirmation than anything.
Hoover is, for those of you who can't read and don't own a TV, one of the great -- ahem -- characters of 20th Century America. An overzealous bulldog in the fight against communism with little regard for the Constitution, a suspected homosexual cross-dresser, who spent much of the '50s and '60s going after Martin Luther King Jr. instead of, say, criminals. Word is that Black's script steers clear of Hoover's alleged cross-dressing, which is a damn shame.
U.S. & World
News from around the country and around the globe
DiCaprio's next film, "Inception," from director Chris Nolan comes out on July 16 and is that rare summer blockbuster wth Oscar aspirations.
Black, meanwhile, is preparing his direcorial debut, "3 Story: The Secret History of the Giant Man," based on Matt Kindt's graphic novel comic book. We read it recently and there's plenty of good stuff in there for a feature length film.