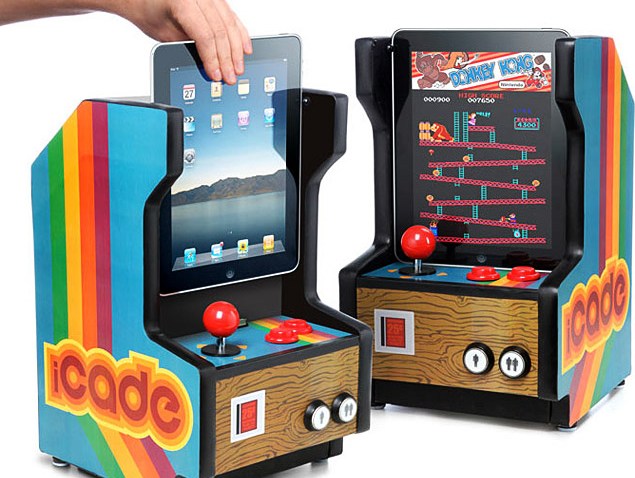 Is your first generation iPad not looking as shiny as it did just a month ago? Don't feel bad, you're not alone.

There is also hope. iCade lets you slip your original iPad into an old school arcade cabinet dock. The result is about as shiny as it can get.

Your new iPad case comes complete with a red knob joystick, two push buttons and wood retro-stylings.

To top it off, the cabinet will actually let you play a number of classic arcade games, including Atari's Asteroids.

It will only run you $100. A small price to pay indeed for making your iPad 1 relevant again.