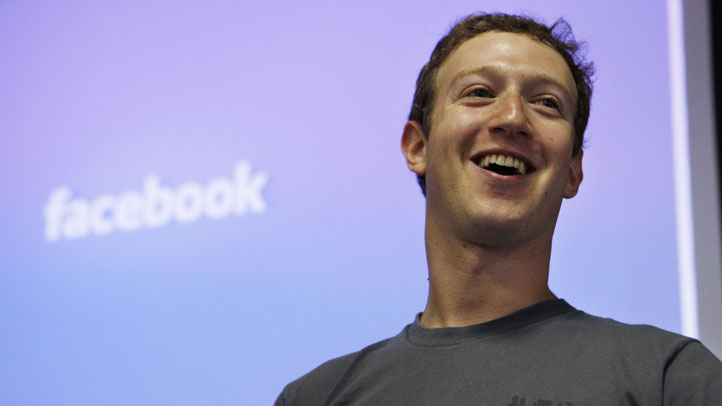 Forbes published its Forbes 400 which chronicles the 400 wealthiest people in the country. On the list was Facebook founder and CEO Mark Zuckerberg at No. 20 whose personal wealth was nearly doubled by Facebook stock finally giving investors a profit from its initial public offering. Last year the boy billionaire was listed as No. 36.
From Forbes:
To those who doubted the public stock performance of Facebook, Mark Zuckerberg may be having the last laugh. After the company's troubled initial public offering in May 2012, shares of the social networking giant bounced back over the summer. That's why the net worth of the hoodie-wearing CEO, who owns more than 17% of Facebook, has doubled since last year.
U.S. & World
News from around the country and around the globe
Facebook's stock price rose to $45.30 last week, the highest since its $38 IPO in May 2013. Since then, the price has been primarily lower driven by reports that Facebook had little or no mobile strategy. That belief changed this year as stock prices climbed.
Zuckerberg's 17 percent ownership of Facebook is the main reason for his rise in fortune, as well as his college roommate and co-founder Dustin Moskovitz who owns 5 percent, according to the Telegraph.
Bill Gates, however, still holds the No. 1 spot as he has for the last 20 years.
Facebook's reverse of fortune not only helped its company and reputation, but also has lined the pocketbooks of its founders. Despite the youth of Zuckerberg, 29, he has weathered a tough year and likely learned valuable lessons about business and going public. Luckily, he seems to have been well-compensated for it.