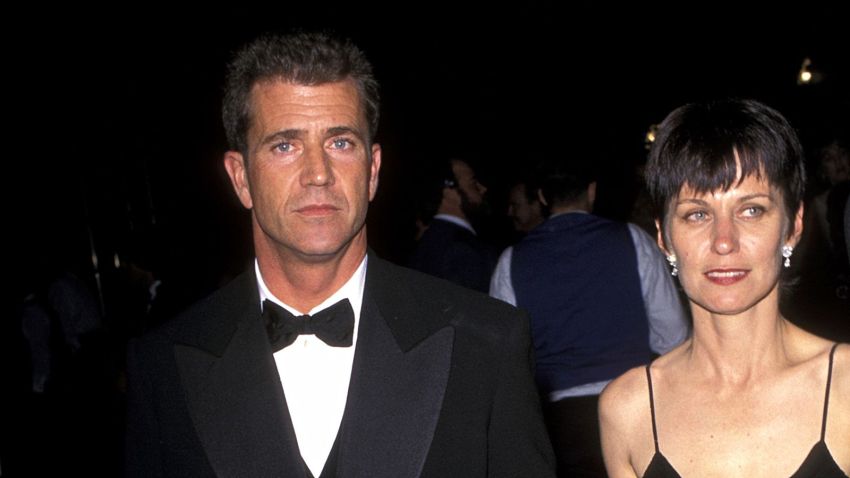 "William Wallace" is back on the market, ladies.
Mel Gibson's wife, Robyn, just filed papers in Los Angeles court to divorce her husband of 28 years. Mrs. Gibson actually signed the papers to divorce her notoriously Catholic husband on the day before Good Friday, TMZ reported.
The divorce documents cite "irreconcilable differences" as a reason and sources told TMZ that there is no prenuptial agreement, as the two got married in 1980, before Gibson made his nearly billion-dollar fortune from movies such as "Mad Max," "Lethal Weapon," "Braveheart" and, um, "Payback."
U.S. & World
News from around the country and around the globe
Under California law that means Mrs. Max is entitled to half of everything Mel's got.
Details of how the couple's assets will be divided were not spelled out in the court filings, but Robyn is seeking jewelry and earnings and assets she accrued after the couple separated, and a share of the money and assets Mel has earned during his nearly three decades as a Hollywood hitmaker.
She also wants the actor-director to pay spousal support and her attorney's fees.
The couple have seven children, but only one is a minor -- Robyn has requested joint custody of the 10-year-old Tom.
Robyn and Mel Gibson issued joint statement saying: "Throughout our marriage and separation we have always strived to maintain the privacy and integrity of our family and will continue to do so."
Robyn may have finally been fed up with her husband's booze-fueled temper -- on July 28, 2006, Mel was arrested for DUI after speeding up the Pacific Coast Highway in Malibu.
The "Passion" director then infamously went into an anti-Semitic rant, blaming the Jewish people for "all the wars in the world" and asking an L.A. County Sheriff's Department deputy, "Are you a Jew?" according to leaked documents.
He later publicly apologized and the Anti-Defamation League accepted.
As a result of the arrest, Gibson had to do about a year of Alcoholics Anonymous meetings.
Published reports state that the couple have had rifts in their marriage since Gibson's DUI arrest, and there are rumors that the 53-year-old Oscar-winning actor is involved with another woman, a Russian singer in her late 20s.
Gibson filed his own divorce papers in reponse to his wife's, only hours after her. He also cites "irrconcilable differences," but lists a date of separation: August 26, 2006 -- barely a month after his DUI arrest.
Copyright Archive Sources