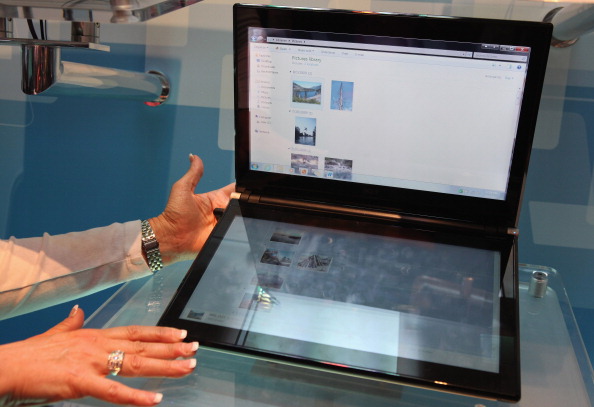 Can Microsoft make PCs more exciting than MacBooks? The new salvo in the computer ad wars are now featuring the Redmond, Wash. company as a promoter of the PC, apparently in an effort to get old PC owners to update their computers -- and forsake Apple.
In the latest campaign, the ads feature real-life couples who think their "old" PC -- bought four years or more ago - is "good enough," according to the Register. Although the Register said ads would hit Monday, I already saw them this weekend.
The new ad turns a woman's flat into a Microsoft Windows/PC showroom and she marvels at the capabilities. But apparently the woman has no knowledge of an iPad or interest in a tablet computer. This is interesting because there have been so many reports predicting the death of desktop computers and the rise of mobile platforms.
U.S. & World
News from around the country and around the globe
CNET liked the two-year-old commercials where buyers went into Best Buy to pick up a laptop for $1,000 and realized quickly they couldn't get a pricey MacBook. However, the latest commercials don't show an Apple product -- are you surprised, CNET?
Microsoft is hoping to make money from previous customers upgrading their older computers and Windows. It's certainly worth a try, especially since those who haven't been in a cave for four years are probably buying other products. Those in a tech coma just might want another PC, no questions asked.