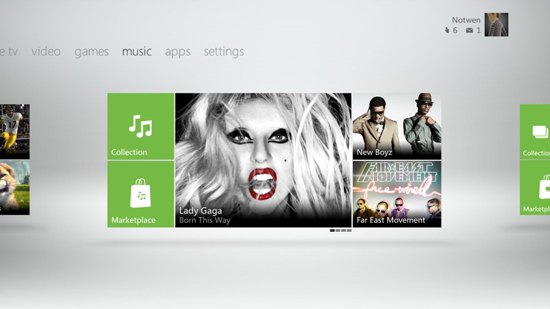 This June's E3 won't bring any next-gen Xbox hardware, but The Verge has heard that Microsoft is going to debut a new cross-platform Xbox music service that'll replace the current Zune service.
Codenamed "Woodstock," Microsoft's new music service is said to be "Spotify-like" and will work in the browser without any special plugins. It'll reportedly be released for Xbox 360, Windows 8, iOS, Android and Windows Phone 8. (Note: Xbox 360 doesn't have a web browser.)
Woodstock's main features will be heavy integration with Facebook, collaborative playlist creation, "scan and match" iTunes Match clone, and easy song sharing.
U.S. & World
News from around the country and around the globe
The Verge reports that the service likely be live until later this year.
Who's excited for yet another music service? Question: which music service are you using and why?
Via The Verge
Copyright DVICE - DVICE