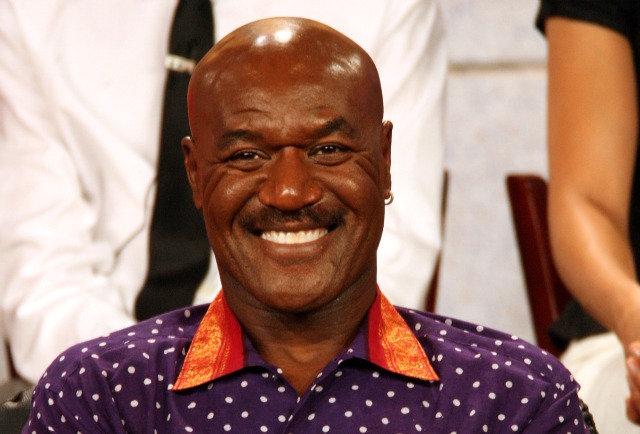 Welcome to Watch List, where we identify five things on TV to watch while you stay at home and bronze your cheesehead. LET'S GO!

THE CHICAGO CODE – 9:00PM (FOX) FOX promoted this show 5,982 times during the NFL playoffs, and now we'll find out if all that generous hyping will pay off. "The Chicago Code" comes from Shawn Ryan, who created "The Shield," and who presumably wanted to make this show as hard-edged as "The Shield" until studio execs were like, "No, no. You have to cut that scene where the dirty alderman shoots eight people while having sex with a stripper." A shame, frankly. However, this show has two things going for it: Jennifer Beals, who will hopefully wear a cutoff sweatshirt and do lots of welding at some point, and Delroy Lindo. If you've ever seen "Clockers," you know that Delroy Lindo is not to be trifled with. ANTICIPATION: LINDO!

REAGAN – 9:00PM (HBO) The Ronald Reagan 100th birthday extravaganza continues with this two-hour documentary about Dutch's life from filmmaker Andrew Jarecki. Included are interviews with the likes of James Baker, both Reagan sons, and Dan Rather. Dan Rather? Oh, I'm sure Reaganites will be delighted to hear he's a part of this. Anyway, spend two hours trying to get to know a man who, by many accounts, had absolutely no discernible personality or emotional depth of any kind. Should be fun! ANTICIPATION: GIPPER!

HOUSE – 8:00PM (FOX) Candice Bergen's story arc as Cuddy's mom, which has given this series a bit of new life, continues tonight when she becomes a real patient (never saw that coming) and House must bend some rules to care for her. Boundaries are crossed. Points of no return are passed. Miracle cures are found sometime within the last six minutes. ANTICIPATION: BERGEN!

THE BACHELOR – 8:00PM (FOX) Brad and the girls go to Costa Rica. And one of the girls sneaks into Brad's hotel room, but things don't go quite as planned. I assume that plan involved hanky panky and then lots of awkward glances afterward. ANTICIPATION: AY AY AY!

UNFORGIVEN – 9:00PM (CMT) The greatest movie Clint Eastwood has ever made. If you disagree, you are wrong. ANTICIPATION: MYSTIC RIVER HAD A CRUMMY ENDING!