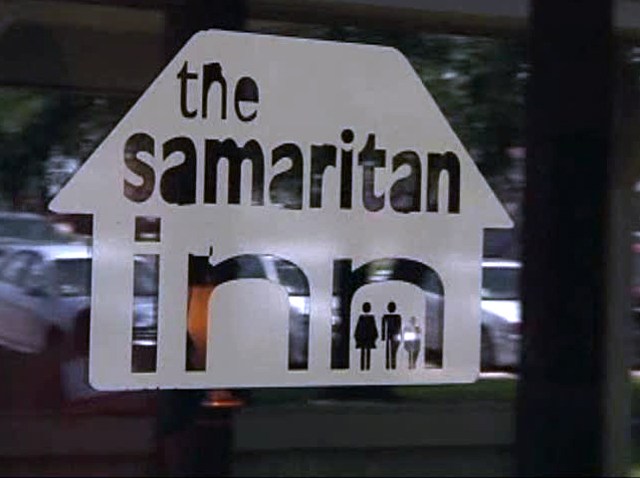 Welcome to Watch List, where we identify five things to watch on TV tonight while you stay at home and lament the fact that the worst thunderstorm in the history of everything just had to wipe out power the night of the "Mad Men" premiere. GAH! Heaven forbid the power go out during one of the 60 previous days, when NOTHING WAS ON. No, it had to happen precisely when something awesome was finally about to come to your TV set. Grrrr. LET'S GO!

HOMELESS: THE MOTEL KIDS OF ORANGE COUNTY - 9PM (HBO) Award-winning documentary filmmaker Alexandra Pelosi profiles a bunch of kids who live in motels with their families and attend school year round. DVR it and show it to your kid next time he or she whines about getting up for school. ANTICIPATION: TOUGH TIMES!

THE BACHELORETTE: THE MEN TELL ALL - 8PM (ABC) Tonight Ali must come face to face with the men she rejected. Each one is allowed one facial slap with a velvet glove. HOW DARE YOU, MISSY?! ANTICIPATION: KISS AND TELL!

INTERVENTION - 9PM (A&E) The award-winning reality show features a woman suffering from both an eating disorder and a drinking problem. Doesn't she realize drinking makes you fat, too? Surely, we can get her to stop drinking if we tell her this. Sure, she'll still have an eating disorder, but one out of two ain't bad! ANTICIPATION: REGURGITATION!

OBSESSED - 10PM (A&E) Tonight a woman is obsessed with cleaning her house. Can I marry her? I could use someone like that around. Because I am the opposite of obsessed with cleaning. ANTICIPATION: SPIC AND SPAN AND TRAGIC!

ULTIMATE CAR BUILDOFF - 9PM (Discovery) Watch as they turn trucks into tanks. Literally. That Ford F150 looks a lot sharper with a American flag-painted gun turret. ANTICIPATION: BOOM BOOM!