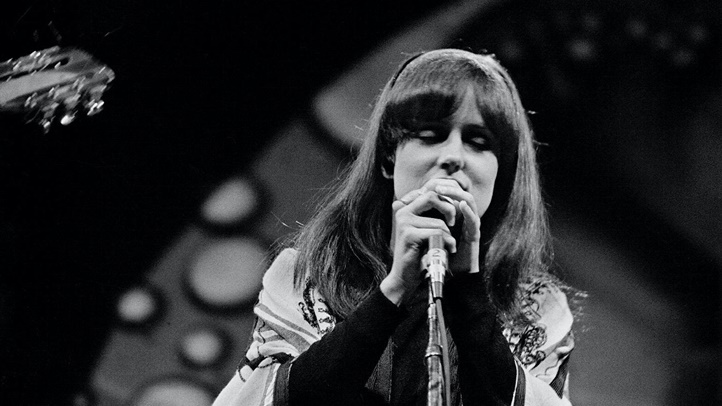 A SNAPSHOT TIME MACHINE: If you were fortunate enough to have been at the Monterey Pop Festival back in 1967, you've likely described the scene, numerous times, to numerous people, all eager listeners who desired more information about one of the most celebrated music moments of all time. You told your audience who was there, on the stage, and what the scene was like in the audience, and you gave lots of delightful details to fill out the larger canvas. But, still, music mavens desire more, and they'll get a lot of that "more," courtesy of the Morrison Hotel Gallery. The Morrison, which is based in LA, Maui, and New York, will host a pop-up photo experience at the Monterey Pop International 50th Anniversary Celebration over the weekend of Friday, June 16 through Sunday, June 18, giving attendees the chance to peer deeper into the time machine of the past, at that fabled 1967 experience that drew so many major cultural players together at one place, all at the same time. The...
POPUP GALLERY... will include autograph signings by Henry Diltz — the official photographer of Monterey Pop is also a co-owner of the gallery — as well as filmmaker D.A. Pennebaker (yep, Mr. Pennebaker was behind the celebrated concert film, released in 1968). Other photographers will sign, too, over the weekend, so be sure to pop by the PopUp Gallery, and purchase one of the 50+ prints that'll be for sale. Is Monterey Pop the continuing soundtrack inside your heart? Is your style, outlook, and general vibe-a-tude deeply influenced by what went down over that fateful, flowful weekend? A gallery visit, a print buy, and an autograph just may be in your future, Monterey Pop people.
IF YOU CAN'T MAKE MONTEREY, but you're in the LA area from June 16 through July 30, stop by the Sunset Marquis Hotel to check out Morrison Hotel Gallery photographs from the 1967 spectacular.
Copyright FREEL - NBC Local Media